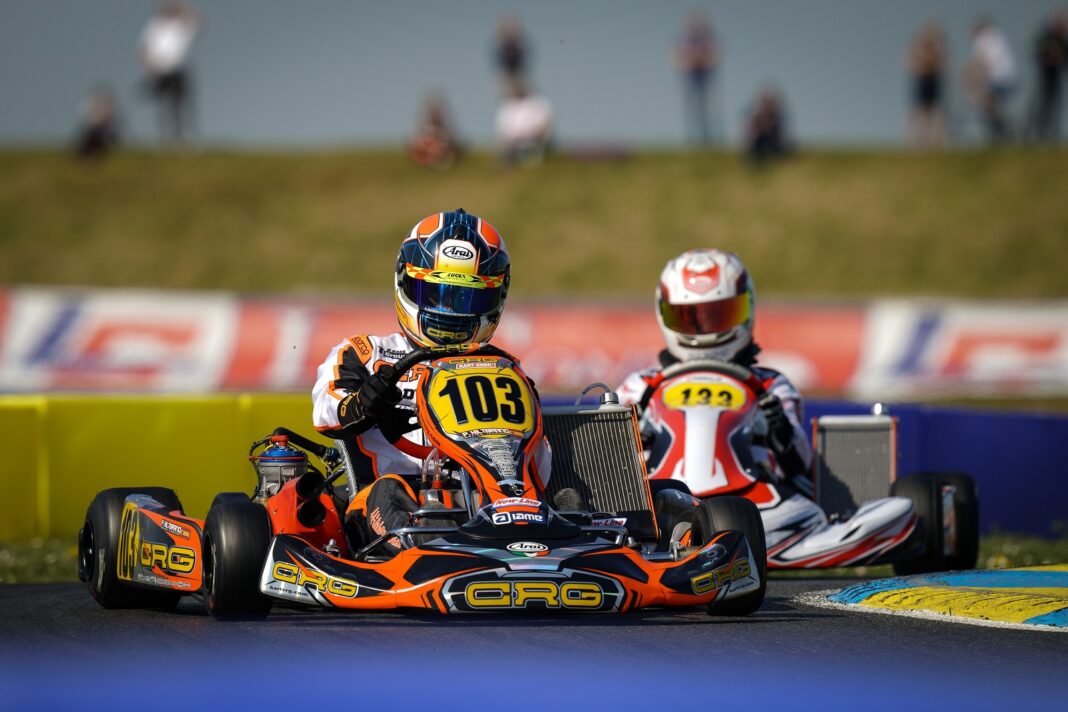 The second round of the European Championship for the OK and OK-Junior direct drive classes is taking place on May 19th on the Genk circuit. With CRG in OK Hiltbrand, Bortoleto, Fontecha and Haverkort, in OKJ Trulli and Pons.
After the first round in Angerville, France, the FIA Karting European Championship for the direct drive classes OK and OK-Junior moves to Genk, Belgium, for the second round on May 17th-19th 2019.
In the OK class, counting 69 registered drivers, the CRG Racing team lines up Pedro Hiltbrand, Gabriel Bortoleto, Ayrton Fontecha, besides Kas Haverkort with the CRG Keijzer Racing team. Enzo Trulli and Lucas Pons will race in OKJ, with 77 drivers.
There are many expectations for this second round in Belgium, considering that the CRG drivers' competitiveness was very high in France, with Pedro Hiltbrand protagonist in the practices and heats, except for the last one, where a technical problem compromised the possibility of starting in the first row, as he would have deserved. Amongst the best drivers of the first round also Gabriel Bortoleto, who will aim for the podium in Genk as well as Pedro Hiltbrand. In the Belgian second round, also Kas Haverkort is looking for a redemption, very fast but unlucky for a penalty in the Angerville race, so as Ayrton Fontecha.
In the OK-Junior, Enzo Trulli's growth continues with positive results, just back from an excellent race at the first round of the Italian Championship in Castelletto di Branduzzo. In Angerville, Trulli had to retire in the final, after being very fast during the practices and heats. In Genk, the Italian driver will look for a better result, as well as his team mate Lucas Pons, to conquer the first points in the Championship.
The qualifying practices are scheduled on Friday 17th since 4.25 pm, qualifying heats on Saturday and Sunday morning, whilst the finals will be on Sunday 19th at 1.30 pm for the OK-Junior and 2.25 for the OK, in live streaming on www.cikfia.com.
The 2019 European Championship calendar:
21.04.2019 – Angerville (F), OK, OK-Junior
05.05.2019 – Wackersdorf (D), KZ, KZ2
19.05.2019 – Genk (B), OK, OK-Junior
02.06.2019 – Kristianstad (S), OK, OK-Junior
16.06.2019 – Sarno (I), KZ, KZ2
21.07.2019 – Le Mans (F), OK, OK-Junior
Press office CRG SpA
16th May 2019

In the picture: Pedro Hiltbrand.
Ph. KSP