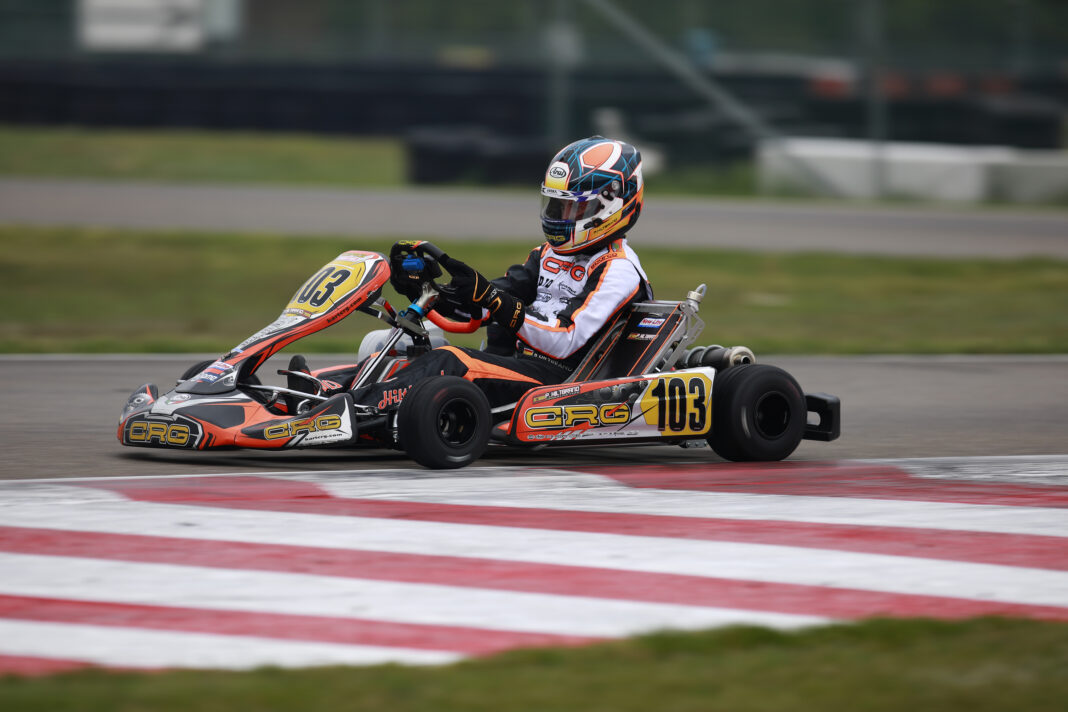 On the Asum Ring circuit, Sweden, the third round of the OK and OK-Junior Championship will take place on June 2nd. The CRG Racing team lines up Hiltbrand, Bortoleto and Fontecha in OK, Trulli and Pons in OK-Junior.
The CRG Racing Team is ready for the third round of the OK and OK-Junior European Championship, scheduled on Kristianstad's Asum Ring circuit on June 2nd, a particularly important meeting for the championship standings, before the end of the continental series in Le Mans on July 21st.
In the first two rounds in Angerville, France, and Genk, Belgium, the drivers of the official team showed an excellent speed, both in practices and race, but the final result didn't repay the CRG drivers' competitiveness, also because of several unlucky situations. Especially Pedro Hiltbrand wants to claim in OK, after the excellent performances in France with the pole position and 3 victories in the heats, then in Belgium with the great results in the heats that made him start from the pole position in the final. Hiltbrand himself will look for redemption and finally conquer the podium that he already deserved, especially in Belgium.
In OK also Gabriel Bortoleto performed very well so far and he's determined to reach the podium after the 6th place achieved in France and the 13th in Belgium, after recovering 11 positions. Ayrton Fontecha is constantly growing, despite the bad luck in Genk, where he missed the qualification for final by a hair's breadth.
In OK-Junior Enzo Trulli and Lucas Pons are determined to prove their worth in the youngest category and scoring the first points in the championship.
The qualifying practices are scheduled on Friday 31st since 5.00 pm, qualifying heats on Saturday and Sunday morning, whilst the finals will be on Sunday 2nd at 1.35 pm for the OK-Junior and 2.35 for the OK, in live streaming on www.cikfia.com.
The drivers' expectations:
Pedro Hiltbrand (OK): "In the first two races we didn't achieve what we deserved, so here in Sweden we will fight for sure for the podium. We are very happy with the performance of our chassis and the team deserves a good weekend as well, for the excellent work done so far."
The 2019 OK-OKJ European Championship calendar:
21.04.2019 – Angerville (F), OK, OK-Junior
19.05.2019 – Genk (B), OK, OK-Junior
02.06.2019 – Kristianstad (S), OK, OK-Junior
21.07.2019 – Le Mans (F), OK, OK-Junior
Press Office CRG SpA
30th May 2019
In the picture: Pedro Hiltbrand