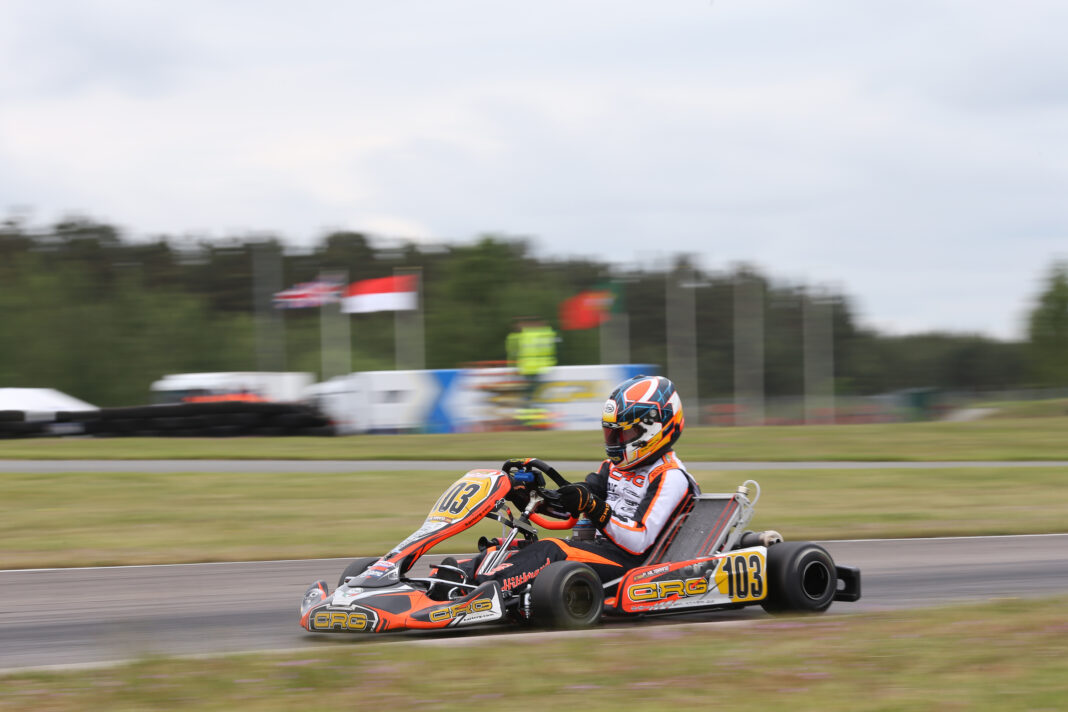 Pedro Hiltbrand one of the leaders in the OK class, ending in top ten together with Gabriel Bortoleto at the third round of the European Championship in Kristianstad. Good performance for Ayrton Fontecha as well. In OKJ bad luck for Enzo Trulli and Lucas Pons, out of the final for a few points.
It was a hard-fought weekend, difficult and thrilling at the same time for the drivers of the CRG Racing Team at the FIA Karting European Championship for the OK and OK-Junior categories in Kristianstad, Sweden.
Pedro Hiltbrand was one of the protagonists of this third round in the OK class, on CRG-Iame, starting with the 4th time in his qualifying practice group, then always at the forefront in the heats, including one victory, and in the Final as well, where his determined drive brought to our memories the success achieved in KZ2 in Kristianstad in 2016, when he won the CIK-FIA International Super Cup. In the OK Final, from the 5th place on the starting grid, Hiltbrand managed to get first and lead the race in the first laps, until a drop in the power forced him to give in positions. In the end, Hiltbrand fought to finish in the top ten, with a respectable 9th place ahead of the his team mate Gabriel Bortoleto, protagonist himself of a good performance achieving the 10th place after an excellent recovery of 9 positions, after starting from the 19th place in the grid.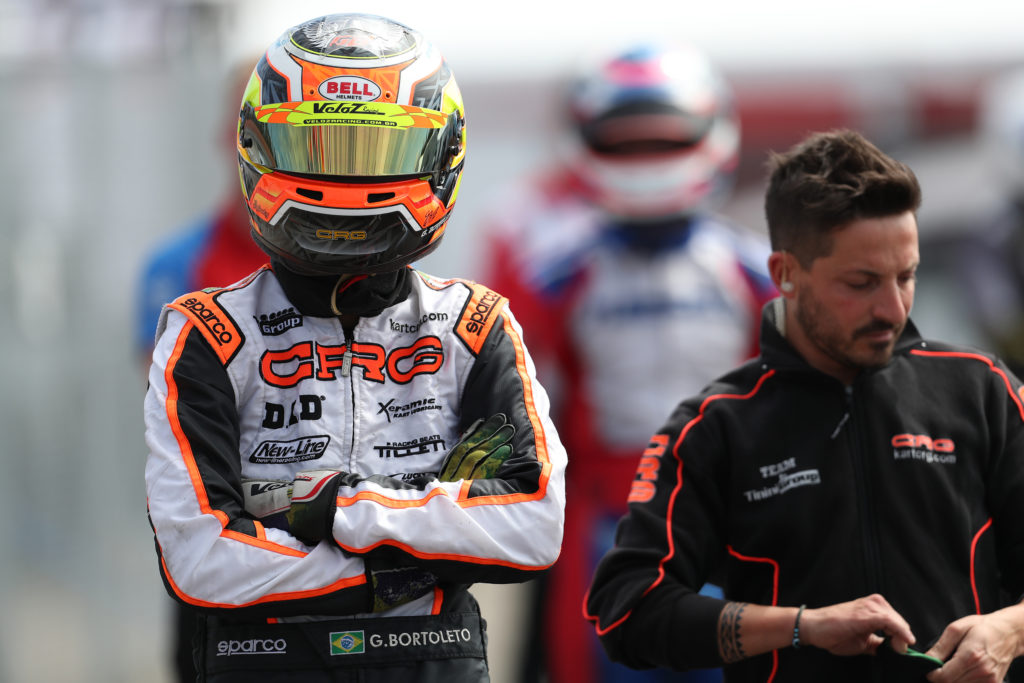 Good performance for Ayrton Fontecha as well, unlucky for an accident at the start of one of the heats, but he recovered very well until finishing 17th after the heats. In the Final, the CRG Spanish driver lost some positions during the race fight, ending 24th but confirming a great competitiveness for the whole weekend.
In OK-Junior the two CRG drivers, Enzo Trulli and Lucas Pons, proved to be competitive in different qualification stages, but unfortunately didn't manage to qualify for the final for some race problems during the heats, placing out of the Final starting grid for just few points.
The fourth and last round of the OK and OKJ European Championship is scheduled in Le Mans on July 21st, but before, on June 16th there will be the second and crucial round of the KZ and KZ2 European Championship on the Naples International Circuit in Sarno.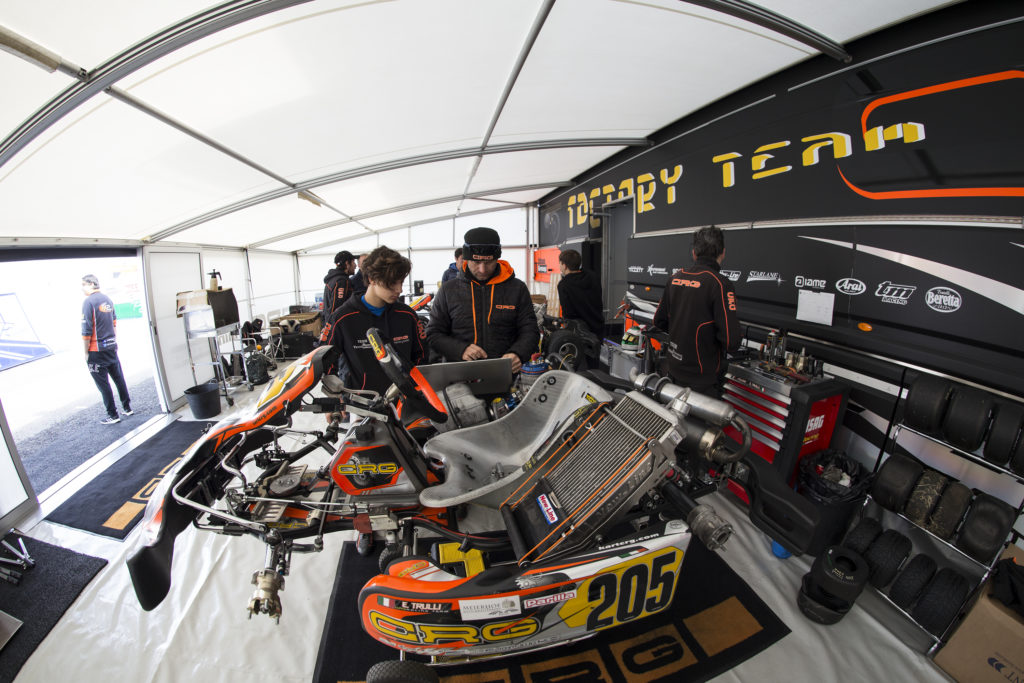 The drivers' comments
Pedro Hiltbrand (OK): "Once again we proved to have the speed and pace of the best drivers. In the qualifying practice and heats we made an excellent work, but unfortunately in the Final something didn't work as we expected. We started well, but after a couple of laps the feeing wasn't good and I dirtied the tyres in the scuffle, so I lost some positions, besides the possibility to fight for the podium. We have to analyse well the data in order to understand exactly what didn't work, in any case the balance of the job done this weekend is still positive."
Gabriel Bortoleto (OK): "I lost the last heat on Saturday so I had to start from the back in the Final, but I recovered well and our pace was good, from the beginning until the end. I managed to end in the top ten and the weekend balance is for sure positive, even if we got less then we deserved as a team."
Press office CRG SpA
2nd June 2019
In the pictures: Pedro Hiltbrand, Gabriel Bortoleto and Enzo Trulli