In OK Haverkort conquers the 6th place after a long fight for the podium. Hiltbrand recovered many positions after some problems in the qualifying stages, whilst Bortoleto had to stop for an accident in the final.
Despite some episodes that compromised the final result, the last meeting of the OK and OK Junior FIA Karting Championship in le Mans, France, ended in a positive way for CRG.
The best performance for the CRG colours is the one of the Dutch Kas Haverkort with the CRG Keijzer Racing team, 6th in the final after a hard-fought race, taking even the lead in the first laps and fighting for the podium, until a contact compromised his race.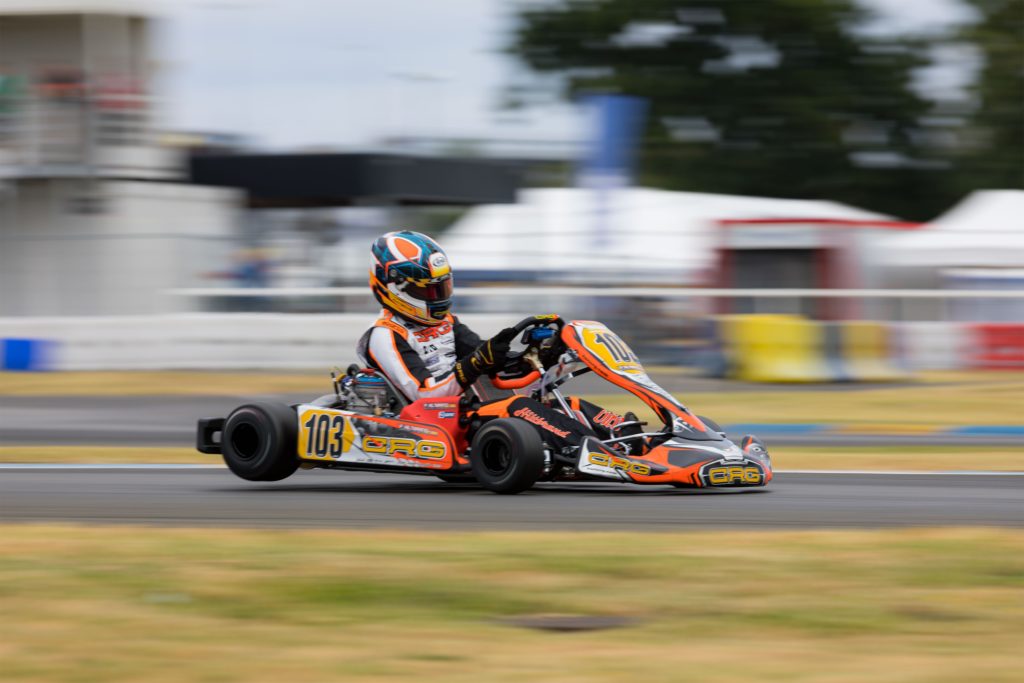 Hard weekend for Pedro Hiltbrand, whose 6th time in the qualifying practice was cancelled for an error in stamping one tyre, so he had to recover in the heats starting always from the last position, but constantly showing a great pace in all the conditions. The results' regularity allowed the CRG Spanish driver to recover positions until achieving the qualification for the final, where he ended 15th after recovering other 10 places.
Bad luck for Gabriel Bortoleto instead, forced to retire at the beginning of the final for a contact, after being very fast during all practices and heats. For just one penalty, Ayrton Fontecha missed the qualification for the final, after an accident in the last heat. In any case, the missed qualification for the final doesn't diminish Fontecha's good performance and the satisfaction of being fast for the whole weekend. In OK-Junior, Lucas Pons couldn't qualify, despite several good results, and as a contributing factor a retirement in one heat.
The victory in the two finalswent to Gabriele Minì in OK and Andrea Kimi Antonelli in OK-Junior. The titles of the European Championships were achieved by Lorenzo Travisanutto in OK and Marcus Amand in OK-Junior.
The next FIA Karting meeting for the OK and OK-Junior classes is on September 8th in Alahärma, Finland, for the World Championship.
Full results on www.cikfia.com
Press office CRG SpA
21st July 2019