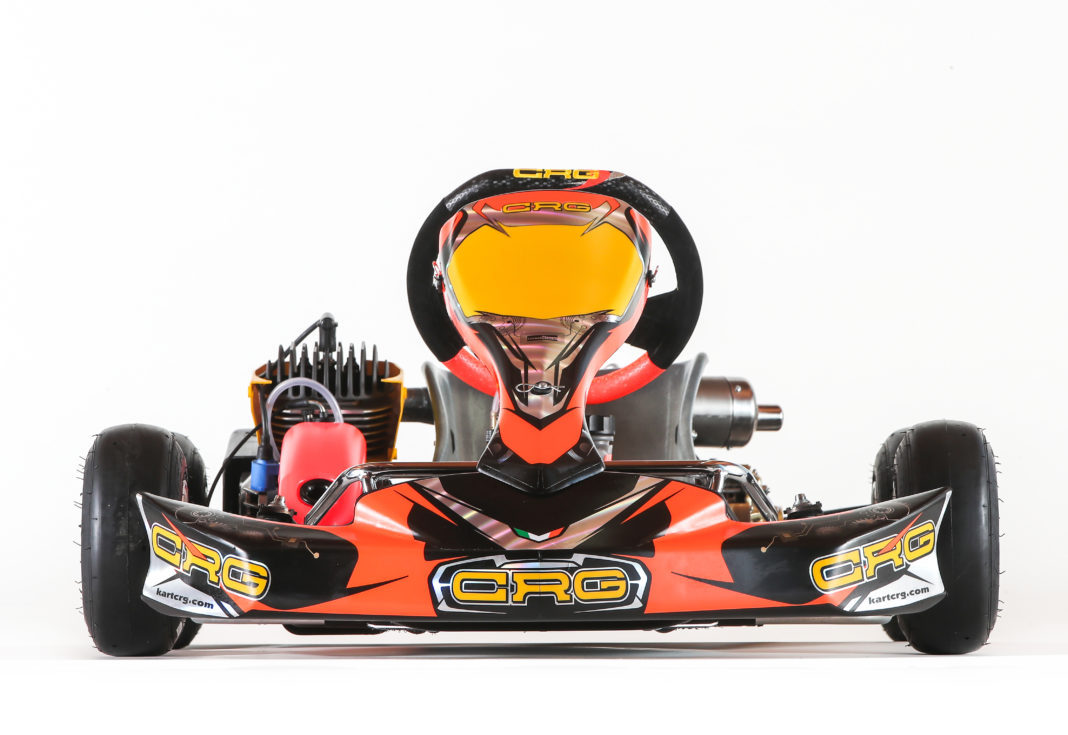 One of the greatest news of the 2020 racing season will the debut of the new international Mini category, dedicated to drivers from 9 to 12 years old. This market branch gained more and more importance in the last years, despite the lack of a common technical regulation in the several championships. With the FIA homologations, the goal is balancing the market and the technical regulations of all the main youth championships in the world, including international series such as the WSK and the events promoted by RGMMC.
CRG made an important work homologating 2 chassis: the Hero model, an evolution of the previous one, and the brand new Black Mirror. Both chassis are made of 28mm tubes and have all the set-up adjustments, such as heights and camber caster with the sniper system. Both models are equipped with the new Ven 12 brake system with self-ventilated floating disc of 162mm, as well as the new bodywork, improved in weight and design. The difference between the 2 models concern the frame geometries in the front part: the Hero model has just one bend in the area between the fuel tank and the stub axles' "C", whilst the Black Mirror has a tube with 2 bends. The standard equipment includes the M (medium) axle and aluminium wheels, besides a seat placing system that improves the performances.
For further information and tests on track you can contact the CRG teams and dealers network or the customer service by email (crg@kartcrg.com). The deliveries of the new Mini chassis will start in November, but they will be allowed for racing since January 2020.