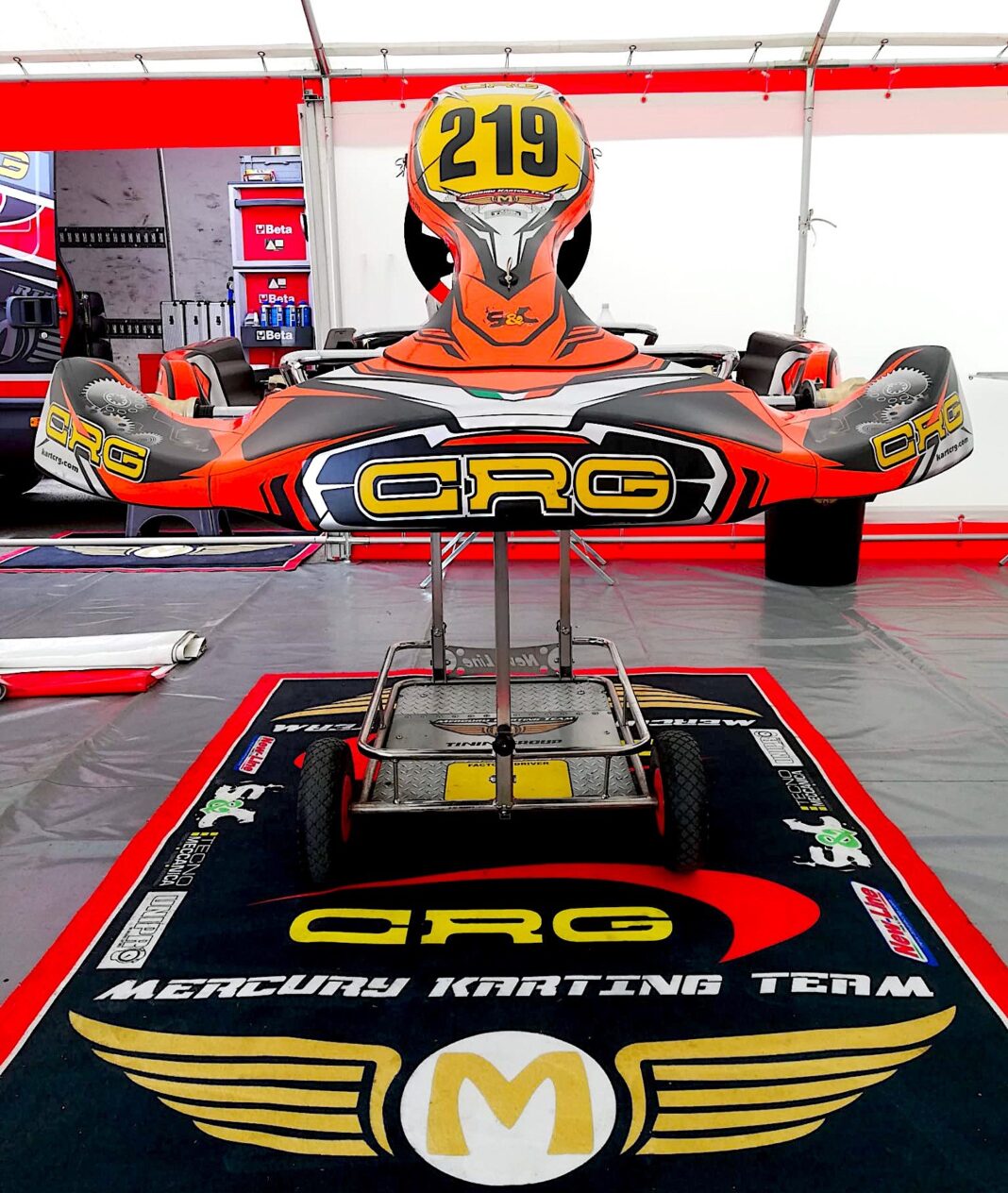 Luca Cavalli owned Team Mercury is all set to take part in the Italian Karting Championship from the next round that is scheduled for this coming weekend in Sarno (August 27-30). The team will benefit from the direct technical support of CRG.
This partnership has been defined in the past few days and fits in with CRG's project to be always more active on the side of its partners and resellers in the National Championships. These initiatives that will be extended to other satellite teams in the future and that are already well established with other teams taking part in International Karting Championships and in the most important markets, have the goal of transferring the know-how of CRG's Racing department to the teams in the most direct way, making as uniform as possible the working methodologies but also will allow CRG to get technical direct feedback regarding all the needs of the different National categories.
This type of collaborations will also allow CRG drivers to take part in National races on the side of their international commitments with CRG Racing Team. In Sarno, two of CRG official drivers will be present among the drivers fielded by Mercury: Christian Costoya will compete in Mini and Simone Bianco in X30 Junior.
CRG Marketing Manager Marco Angeletti introduced this initiative in this way: "This is not really a novelty, as CRG has always worked closely with its partners, but we can certainly say that we want to make this kind of collaborations grow exponentially in the future. This favours an effective exchange of technical information and uniform working methodologies. Our goal is to provide all CRG drivers contesting National Championships with very high technical standards and always better services. Team Mercury is a reality with a great logistic and experienced staff, which will allow drivers interested in National races in Italy to get access to a great structure to compete on CRG material. These technical collaborations are already very solid with well-respected teams like CRG Holland, that manages our brand in the DKM Championship and in a lot of events in North Europe. This year the Covid emergency turned upside-down sporting programs and we are implementing a lot of planned initiatives in a reduced form or we postponed them to the next season, but the final target is to have a partner team in every Nation."
Luca Cavalli commented on the initiative with the following words: "The future plans of team Mercury are very ambitious and having a more direct technical collaboration with CRG will definitely help. Our goal is to become one of the benchmarking CRG teams for the main National categories. We are focusing on this and we are setting very ambitious sporting and commercial objectives ahead of us."