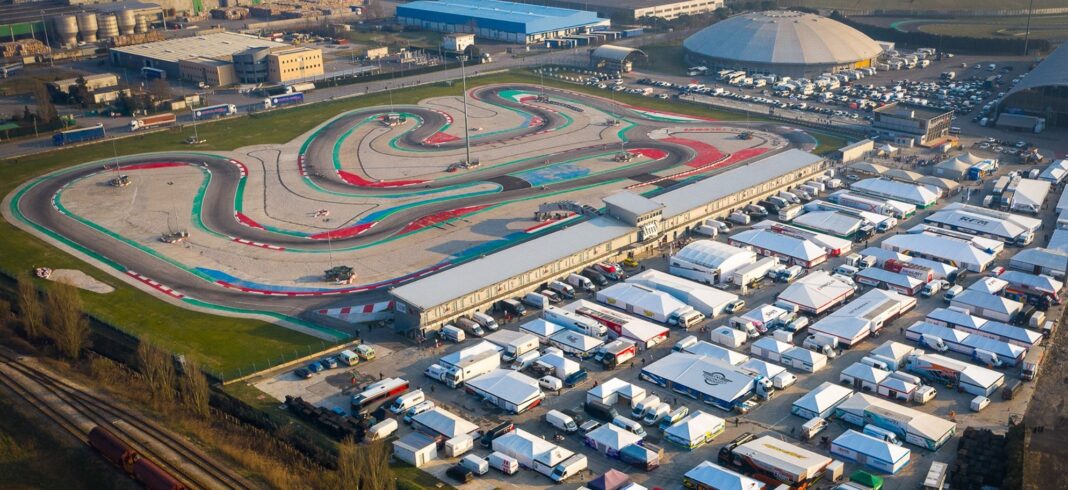 This weekend the CRG Racing Team will make its seasonal debut in Adria for the WSK Master Series. This is the 1st round of a Championship which is made of 4 stages. After the initial race in Veneto, the following appointments will be Muro Leccese, Sarno and Lonato.
For the racing department this kind of races aims to prepare the FIA ​​Championships and the Adria race will be particularly important for the KZ categories that will compete in the 1st round of the European Championship on this track. At the same time, the WSK races are the most important container for the Mini class which, unlike KZ, OK Junior and OK, does not compete in any International FIA Championships.
The line-up of CRG for this weekend will be made of 13 drivers and you will see several excellent debuts with the black-orange colors of the official team. First among everyone the one of the 2020 KZ World Champion Jeremy Iglesias, as well as Alex Irlando, both competing with the direct support of TM Factory. The CRG KZ team will also have Paolo Ippolito on the track , who has always been very fast in the winter tests, Jorge Pescador and Paavo Tonteri.
Arthur Rogeon will also make his race debut in the OK category, while his teammate Rasmus Joutsimies had to forfeit yesterday, as he must respect a quarantine in his country.
Two official drivers will get behind the wheel for the OK Junior: Simone Bianco and Maskymilian Obst.
Finally, in the Mini class there will be 5 drivers lined up by CRG: the Russian Gerasim Skulanov, the Swedish Scott Lindblom, the Spaniard Sandro Perez, the Danish Bertram Sachse and the Italian Mattia Prescianotto.
The program of the event consists of free practice sessions on Thursday, while on Friday morning we will get to the hearth of the competition with the first results from the racetrack, after qualifying. Qualifying heats and pre-finals will take place on Saturday and Sunday morning, while the finals are scheduled for Sunday starting at 2.20 PM. The live timing service will also be available from Friday on and all Sunday races will be broadcasted through the live streaming on www.wskarting.it
The CRG Team for the WSK Master – Round 1
KZ2
Jeremy Iglesias (FRA)
Alex Irlando (ITA)
Paolo Ippolito (ITA)
Jorge Pescador (SPA)
Paavo Tonteri (FIN)
OK
OK Junior
Simone Bianco (ITA)
Maksymilian Obst (POL)
MINI
Gerasim Skulanov (RUS)
Scott Lindblom (SWE)
Sandro Lopez (SPA)
Bertram Sachse (DAN)
Mattia Prescianotto (ITA)