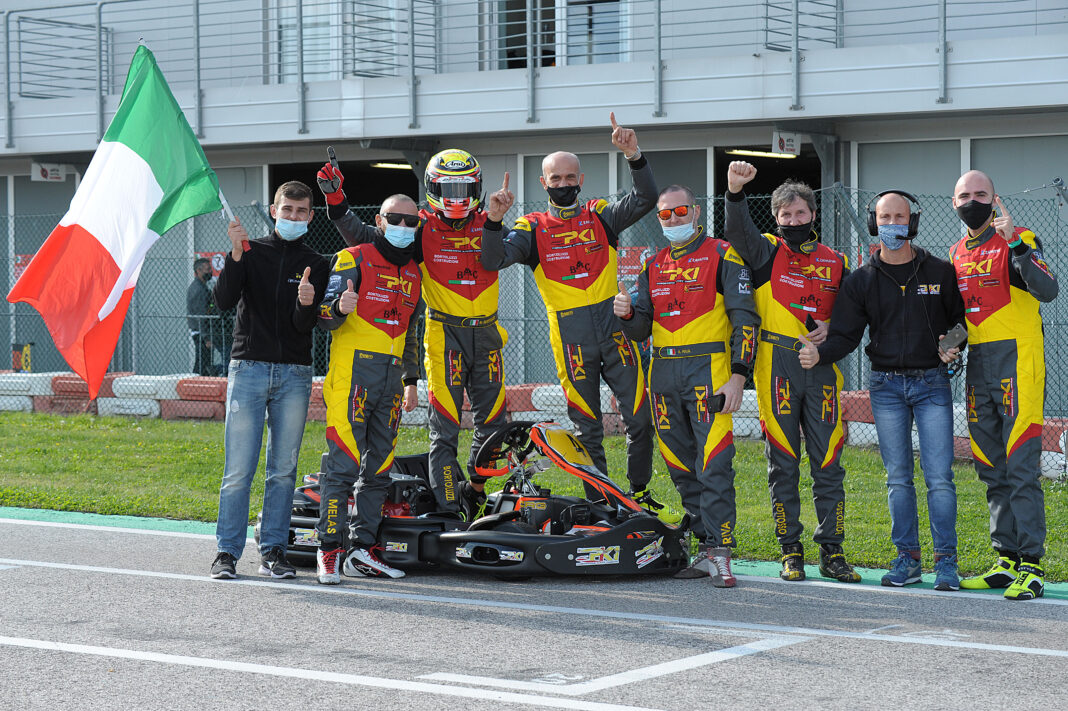 There is a growing expectation for the 24 Hours Karting of Italy and the official entry list has now risen to 30 confirmed teams. There are therefore 10 places left to take part in the endurance event of the year, scheduled on the Adria racetrack on the 5th and 6th June.
The ingredients for a spectacular event are all there: a lot of competitive teams, from 10 different countries, the performing CRG Centurion karts managed by the company's Factory Team and the Adria track, one of the circuits with the most beautiful layout and structures that guarantee maximum comfort for teams.
Registering a team for the 24 hours organized by CRG is very simple: you just have to choose your category (PRO or the less competitive SILVER), fill in the form and pay the entry fee. The organizer will take care of everything else. The go-karts are assigned to the teams by drawing lots indeed and all technical assistance services, consumables (tires, fuel) and track services are also included in the entry fee.
Getting on the podium of this important race is all teams' goal, but the real thrill for the participants will be the chance to see the chequered flag after 24 endless hours fighting on the track, with all those strategies and sharing these moments with their teammates.
It is important to remember that there will be a long live streaming service that will give all participants international visibility. The TV production will broadcast the images from the track with graphics and commentary. There will also be an interview-studio where many of the protagonists on the track will be invited.
For all useful information, you can visit the website www.kartcrg.com, follow the official FB page of the event (24 Hours Karting of Italy) or contact the Organizer by sending an e-mail to: marketing@kartcrg.com