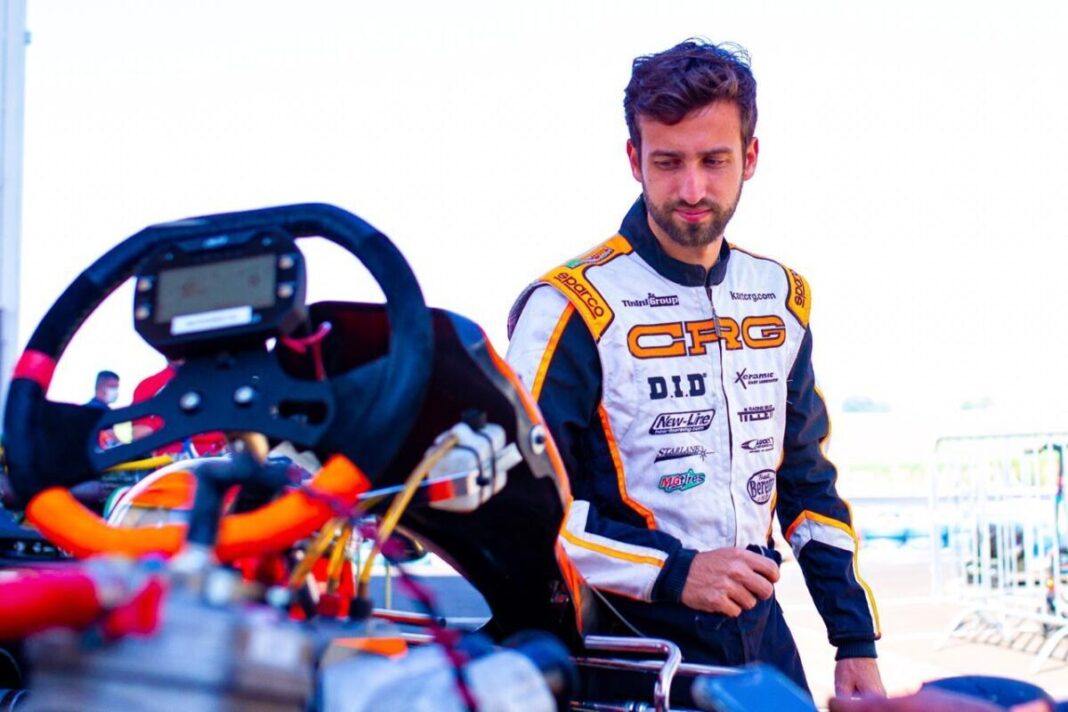 The Brazilian Olin Galli, official driver of CRG Brasil, will join the CRG Racing Team for the last round of the FIA ​​European Championship – OK, scheduled at the Zuera track from 22nd to 25th July.
Olin Galli has already taken part in several international meetings with the CRG team in Europe, including the last two editions of the World Championship. The 2021 program will also include his participation in the World Cup, which will take place in his own Brazil this time. Before the most important event of the year and after winning various races in his country this season as well, CRG has called him for the last race of the European Championship in Spain, to take advantage of his experience and feedback during a 2021 key moment, when everybody is preparing the World Championship that will take place at the end of the year and it is possible to get some important data also for what concerns the technical envisaged choices for the upcoming homologation chassis.
His experience will also be fundamental from another point of view: the MG tires. Olin knows them very well as they are produced in Brazil and usually used in the National Championships of South America.
His arrival in Spain is scheduled for this week and his shakedown on the track will take place already on the weekend of 18th July, when the CRG team will take part in the 2nd round of the Champions of the Future on the Zuera track, a useful meeting to prepare for the European Championship race.