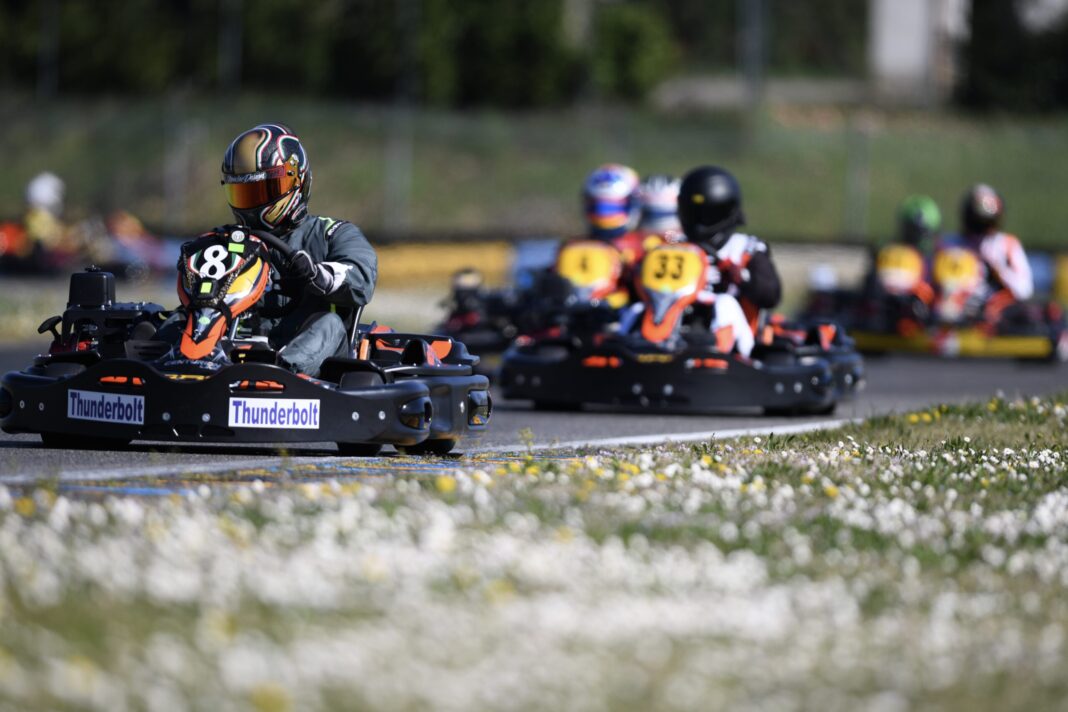 This weekend, from 20th to 22nd October, the Rental Kart World Contest, the international meeting dedicated (and organized) by CRG to the Rental Kart sector, returns to the 7 Laghi Kart track in Castelletto di Branduzzo, in Italy. After 3 years of post-pandemic stop, this important event which was held in 2018 and 2019 on the Lignano and Pomposa racetracks with the Endurance formula, comes back with a completely new format.
The objective of the event is to involve all Rental Kart enthusiasts and, of CRG in particular, in an event with organizational and technical standards equal to international races. The Rental movement is numerically very significant on a global level and CRG has always dedicated a lot of energy to this market, not only with a complete and very high-quality product range, but also with dedicated events that allow many enthusiasts to experience high-quality races and events.
The titles up for grabs in Castelletto, the one for the PRO category (expert drivers) and the SILVER one (for amateurs), unlike the first two editions, when the event took place with the team Endurance race formula, will be assigned with the Sprint race one, which will follow exactly that of international karting races. The drivers attending the event will have 4 Free Practice sessions at their disposal, of which the last two on Saturday morning will determine the PRO and SILVER drivers based on the times recorded, therefore the two categories, once established, will follow their own race program, always divided into Qualifying Practice, Qualifying Heats, Super Heats and the Finals scheduled for Sunday afternoon. The Finals will take place over a distance of 30′ + 1 lap and will determine the 2023 Champion driver, both for the PRO and SILVER categories.
A special ranking will also be reserved for the teams, adding the scores obtained by the drivers of each competitor in the Finals. Around 100 participants from 19 different countries are expected for this exciting challenge which, from a technical point of view, will take place with CRG Centurion karts equipped with a 390cc Honda engine. CRG has prepared a fleet of 40 brand new karts, which will be managed on the track by the company staff with a centralized assistance point. This is a great organizational effort to guarantee drivers the best technical support and which underlines the importance that the company places on this established market segment and its enthusiasts.
The schedule of the event includes the first Free Practice on Friday, then the Qualifying Practice and the Heats will take place on Saturday, while the Super Heats and the Finals are scheduled for Sunday. Entrance to the circuit will be free and to follow the race i the Live Timing will be available from Saturday morning on, on the CRG website and on the event's social media channels.
Regulations and all useful information on the event are available in the "Rental Kart World Contest" section on the website www.kartcrg.com