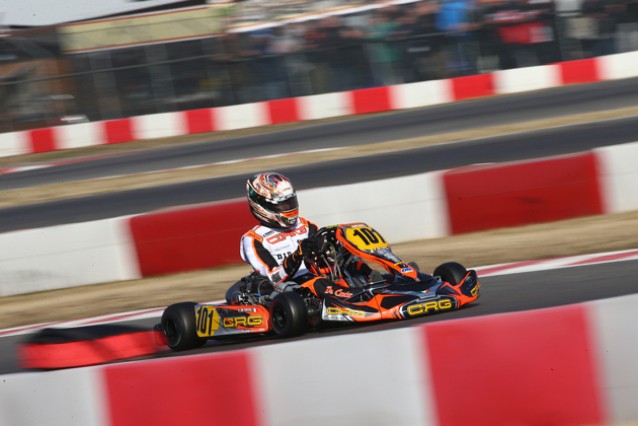 Positive 4th place for Paolo De Conto in KZ2 and excellent performances of Gabriel Bortoleto in OK for the Racing Team.
The WSK Super Master Series scored an excellent participation with 336 drivers in its second meeting in Lonato, with the inclusion of the first round of the KZ2 class, where the CRG official team achieved interesting results to prepare for the FIA Karting championships.
The best interpreter of the shifter category was once again the 2 times World Champion Paolo De Conto, that after a nice victory in the Prefinal, fought in the Final closing in 4th place.
In KZ2, among the CRG drivers also Marco Valenti, Fotios Sotiropoulos and Andreas Johansson stood out. Bad luck for Pedro Hiltbrand instead, forced to retire while he was making a good race, so as Jean Luyet, immediately out in the first laps of the race. A penalty in the Prefinal kept Benjamin Tornqvist out of the Final, whilst Javier Sagrera, Andrea Dalè and Filippo Berto missed the qualification for an accident.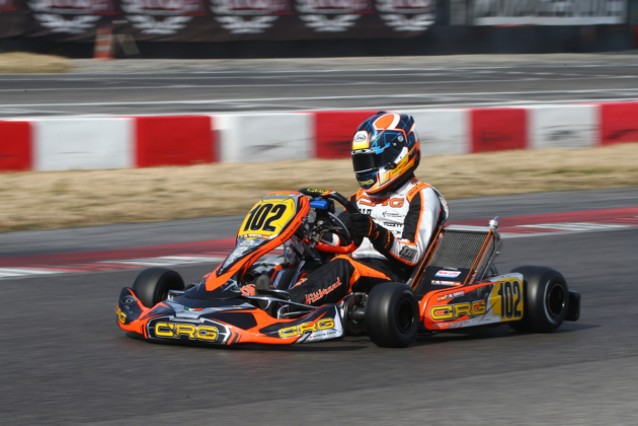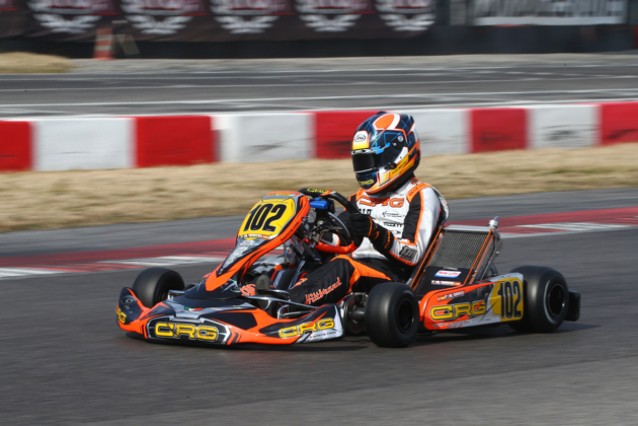 In OK, an accident in Prefinal impeded Gabriel Bortoleto to qualify for the Final, after being among the fastest drivers in the heats. Danny Carenini wasn't among the finalists for a technical problem, whilst Kas Haverkort qualified, but an accident in the Final compromised his race.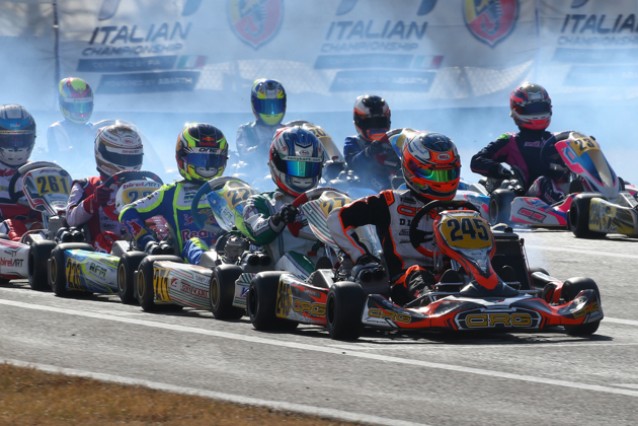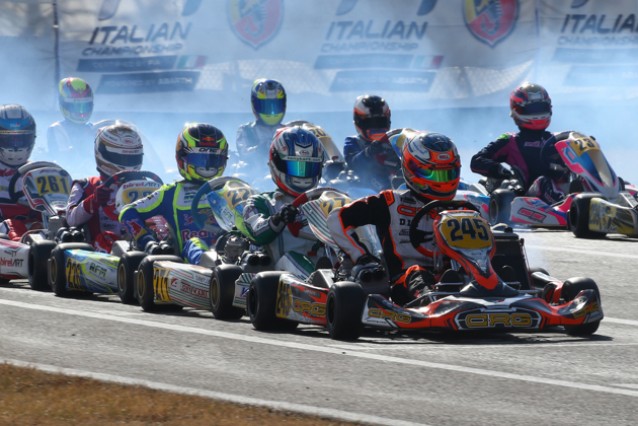 In OK Junior, Enzo Trulli made an overall excellent performance, despite a penalty in the heats that made him start from the bottom of the grid in the Final, where in the end he was forced to retire. Enzo Scionti and Oliver Greenall, instead, missed the qualification.
The next meeting of the WSK Super Master in La Conca is scheduled on March 10th.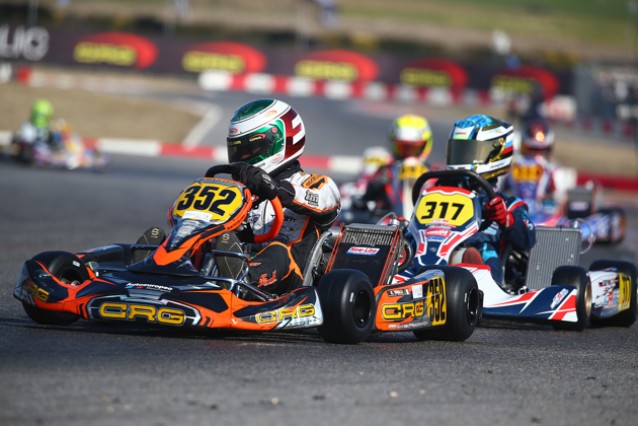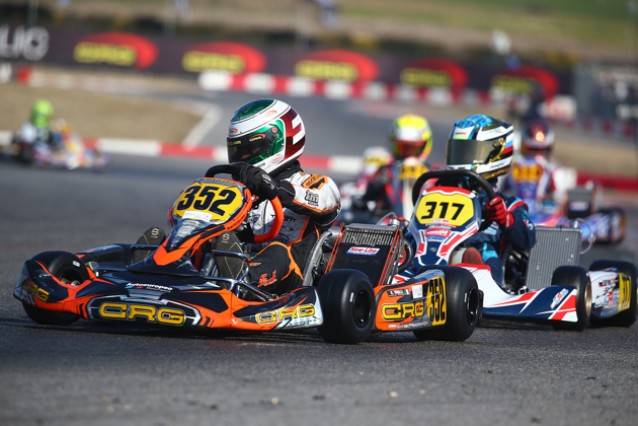 The protagonists' comments
Paolo De Conto – KZ2: "It was very useful working here in Lonato in view of September's World Championship. We brought some technical solutions that we wanted to test during a race in a direct match with other rivals and we collected a lot of useful data."
Gabriel Bortoleto – OK: "We are happy as we are a bit ahead with the engine's development compared to our prevision and we got many important confirmations on the chassis, that proved to be very balanced, both with new and used tyres, with no need to work on the set up for the whole weekend. We are working well and we will be ready by the beginning of the FIA races."
Press Office
CRG SpA
February 25th, 2019
In the pictures: 1) Paolo De Conto, KZ2; 2) Pedro Hiltbrand, KZ2; 3) Gabriel Bortoleto, OK; 4) Enzo Trulli, OK-Junior.
Ph CRG Press