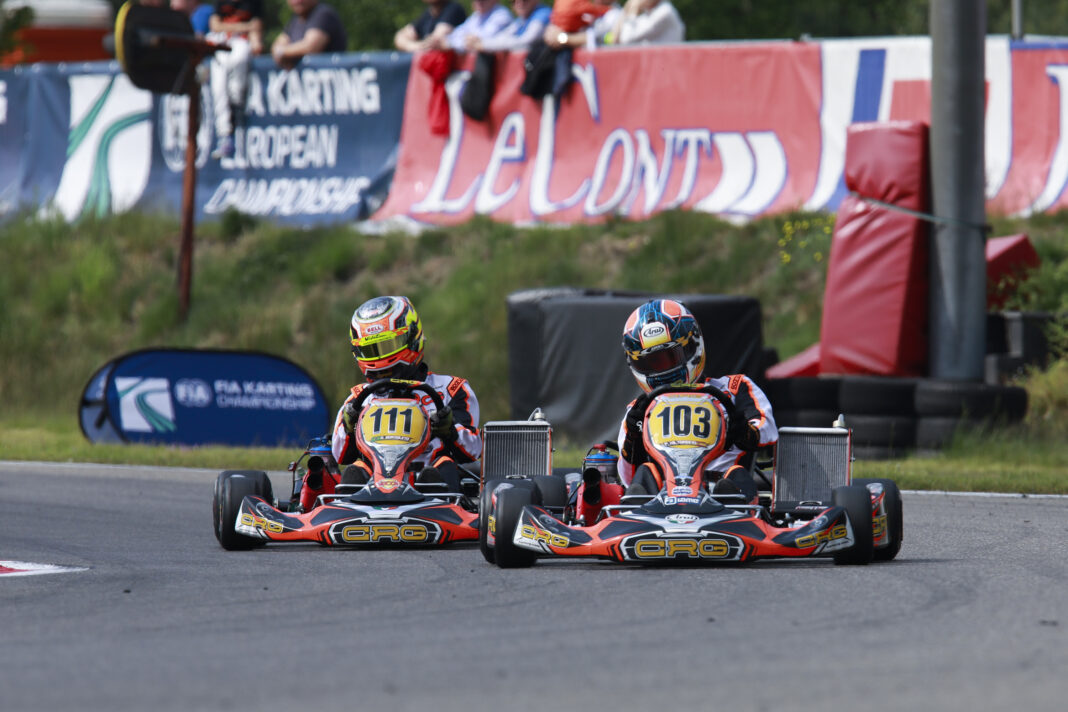 On the Genk circuit, Hiltbrand is forced to retire for a banal technical problem, after starting from the pole position in the Final. Bortoleto 13th after a beautiful recovery. In OK-Junior Pons ends in 19th place.
At the second round of the OK and OK-Junior European Championship, on the Genk circuit in Belgium, the opportunity of making a good result in the OK class faded just one step away from the podium, that Pedro Hiltbrand and the Racing Team had been building with a perfect weekend.
Unfortunately, a few laps before the end of the Final, Pedro Hiltbrand had to retire unexpectedly, for a banal technical problem to the spark plug. Really a pity, as the CRG Spanish driver could not fight for the podium after being on top during all the heats, until conquering the pole position for the Final.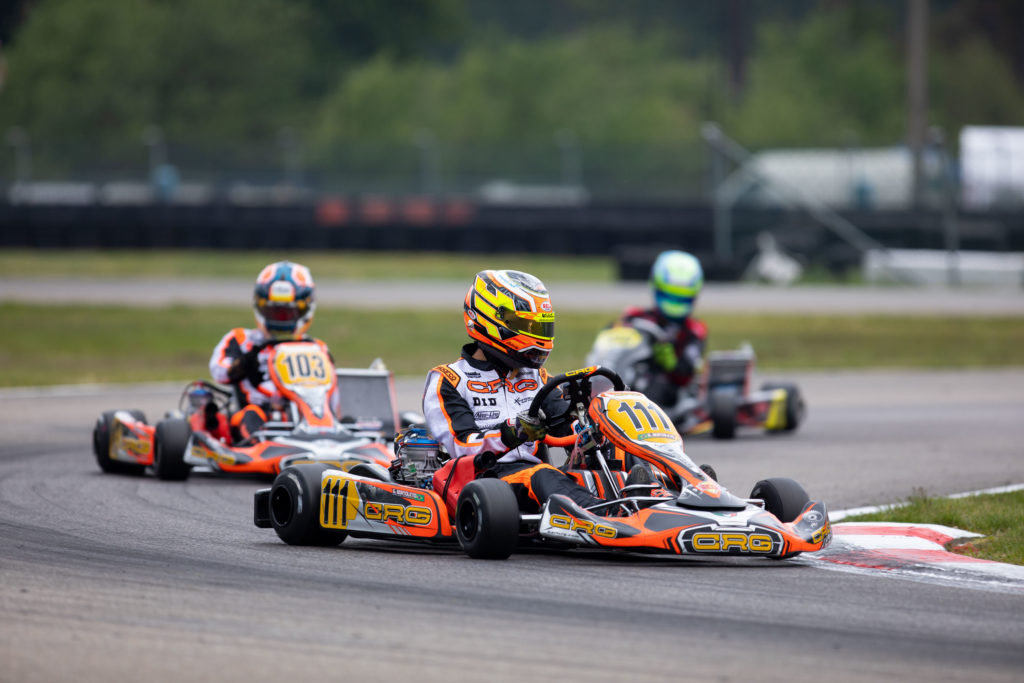 The race week in Belgium was also conditioned by a changeable weather. Among the drivers of the CRG Racing Team, even the young Brazilian driver Gabriel Bortoleto had some bad luck in the OK class, as he had to make a great recovery after retiring in one of the heats. In the end, Bortoleto managed to regain 11 positions until conquering a good 13th place. Instead, just for one point, the Spanish Ayrton Fontecha missed the qualification for the Final, as well as the Dutch Kas Haverkort, with the CRG Keijzer Racing, having to start from the bottom of the grid in all the heats, after receiving a penalty in the qualifying practice.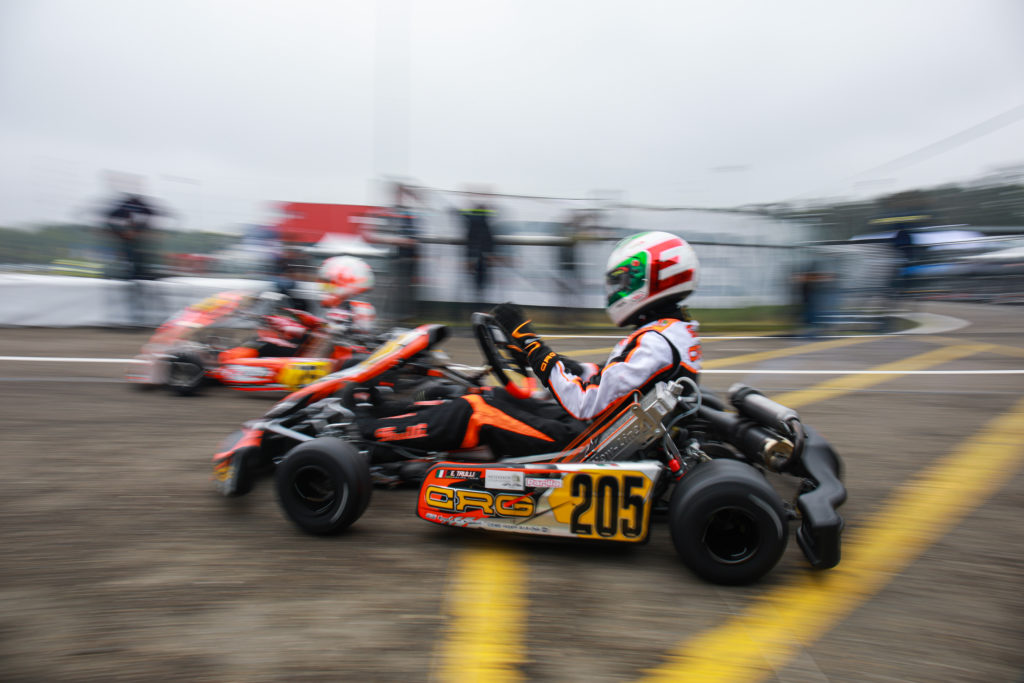 In OK-Junior, the Spanish Lucas Pons made a good race, 19th in the Final after recovering eight positions. Two stops in the heats compromised, instead, Enzo Trulli's qualification for the Final, after reaching a positive and promising 8th place in the qualifying practice.
The next round of the OK and OK-Junior European Championship will be in Kristianstad, Sweden, on June 6th.
Full results on www.cikfia.com
The drivers' comment:
Pedro Hiltbrand (OK): "We are professionals so we have to analyse the weekend in a rational way, despite the bad luck that stopped us in the Final. Our balance is for sure positive, from the technical point of view: the chassis proved to be competitive under all track conditions and we also improved a lot for what concerns the engines. Podium and results will arrive soon."
The 2019 European Championship calendar:
21.04.2019 – Angerville (F), OK, OK-Junior
05.05.2019 – Wackersdorf (D), KZ, KZ2
19.05.2019 – Genk (B), OK, OK-Junior
02.06.2019 – Kristianstad (S), OK, OK-Junior
16.06.2019 – Sarno (I), KZ, KZ2
21.07.2019 – Le Mans (F), OK, OK-Junior
Press Office CRG SpA
20th May 2019
In the picture: Hiltbrand, Bortoleto and Trulli