With Piquet Sport's and CRG Brasil's technical support, Olin Galli and Augustus Tognolo were among the best of the event
The 2nd and last race of the SKUSA Winter Series just ended at the Homestead-Miami Motorplex circuit, the Karting event that officially opens the season in the US. As is tradition, the CRG colors confirmed to be very competitive in this market and especially in the last race weekend, from February 7th to 9th, when the very young Augustus Tognolo and Olin Galli conquered the podium. Already since the first final on Saturday, Tognolo showed he could point to the victory in the Micro category, achieving the 4th place after closing the pre-final in 2nd place. On Sunday's final, the podium finally arrived with an excellent 2nd place at only 49 thousandths from the winner Wheldon.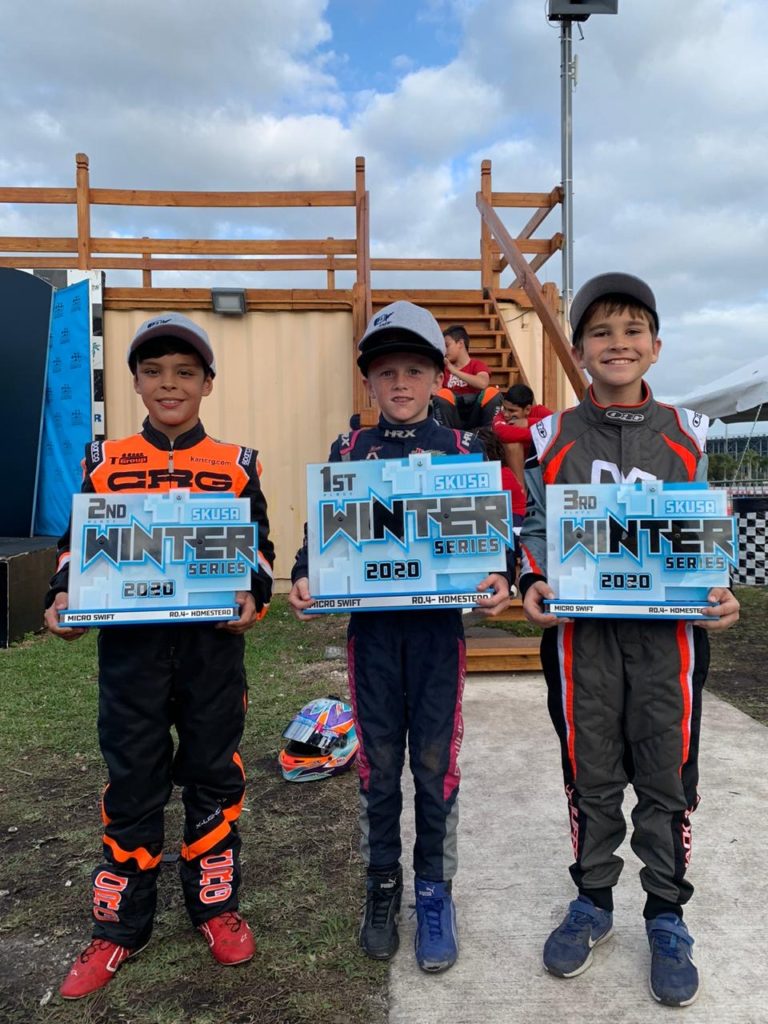 The experienced Olin Galli, instead, followed by the Piquet Sport's technicians in the X3O Senior category, concentrated on the development work of the new CRG chassis for the 2020 "direct drive" classes, conquering a clear victory on Saturday's main race and a 4th place on Sunday's race. The Piquet Sport team is carrying out an excellent work in close collaboration with CRG Brasil and they'll be back shortly on track for the SKUSA Pro Tour scheduled on March 13th-15th on the Nola Motorsports Park in New Orleans. For further information on the CRG programs in North America, contact CRG Nordam that coordinates the activity of the main teams committed in the SKUSA events.