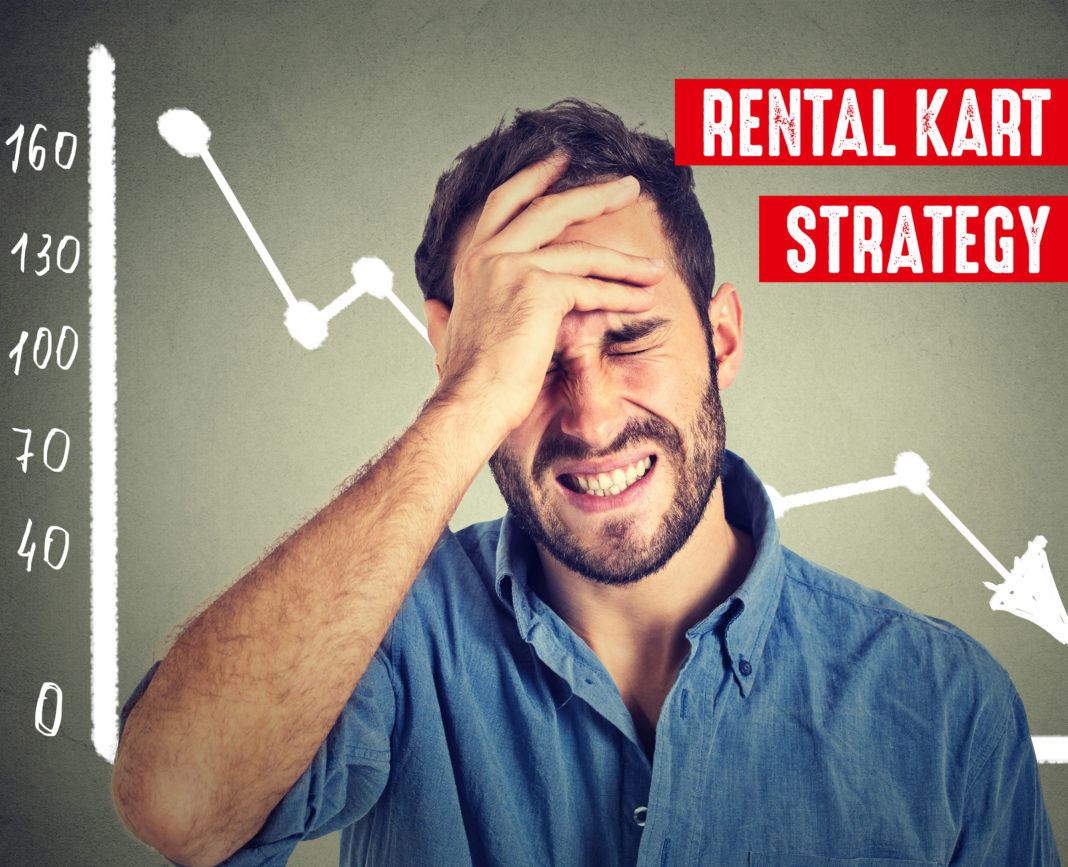 The Rental Kart market is always more specialized, both in terms of the wide offer of karts and in the evolution of the needs of customers. Around the world there are several thousands of circuits that only perform rental activities, that reached a capillary distribution thanks to a lot of indoor circuits close to urban areas.
Rental Karting is mainly a leisure activity, but there are also some sporting series, particularly Endurance, that allowed this market to reach out to a wide and qualified user-base. The karts that several companies offer to Rental track managers evolved a lot over the past 10-15 years and became highly-technological projects. This market evolves rapidly and it is often difficult for track managers to get their heads around the various offers. In this article we try to share the experience gained with discussions with more than 100 customers located all over the world, highlighting the aspects not to underestimate when choosing a new fleet of karts.
1. QUALITY COMPROMISE – All Rental Karts are not equal from a technical and quality point of view. Choosing the new Rental Kart fleet based only on the sale price is often the biggest mistake. If in some activities a compromise can be accepted and dealt with, in Rental Karts this can be a real boomerang. The kart that you will purchase will provide the incoming stream for your business and therefore it always must be in its highest efficiency to make you earn money. Moreover, when purchasing a new fleet people often underestimate the fact that spare parts for low quality karts can cost in one year even five times what saved on the actual purchase. At the same time, considering a parallel to the car market, a high-quality kart will have a sure value when trading it in for a new fleet, while low-quality products will be worthless. Finally, safety is also very important: a high-quality kart will reduce the chance of injuries to the clients, which is a very important aspect for Rental tracks. The quality of a Rental Kart for the operators of this sector is quite easy to evaluate, both visually – analyzing the materials and technical solutions adopted – therefore if you are not certain about your experience, ask for experts advice. Anyway, the following three pieces of advice are easy for all operators:
Inspect the chassis protection systems (especially the front end that is more subject to crashes) and the accessories that are more subject to contacts like rims, spindles and steering column. Protections must be designed to unload the highest part of the energy of impacts preventing it to reach the mechanical parts.
Inspect the reliability of the parts that can be affected by wear like braking system, pedals and seat regulations. Do not forget to check the ease of access to the engine and accessories for regular maintenance, this will make you save time and money.
A great starting point for a high-quality product is the production and safety certificate (CE in Europe) and the results of the crash tests made by the constructor on the fairing and safety protections.
2. THE IMPORTANCE OF DESIGN – A sleek look is important for Rental Karts. Often, Rental Karting track managers underestimate the importance of the look of a kart and think that the most important aspect is that karts should not break down. This is obviously a very important aspect, but it is also true that the customers of this market are always more demanding and appreciate driving an engaging kart. We live in an era where appearance is important and beauty on pictures and socials is no longer a prerogative of an elite. Do not trust just your taste, a survey among your clients might show different points of view.
3. THE DRIVING EXPERIENCE – All karts do not feel the same. The offer of Rental Karts is very wide and your customers are on average very competent and demanding. Driving a fun kart is very important to them and the emotions offered behind the wheel must not be underestimated: karts must be dynamic, fast in direction changes, efficient under braking and deliver a good feeling to the driver. In order to tick all the boxes, a high-quality kart designed with the correct chassis geometries and featuring the right weight is essential. Do not underestimate the chance of changing the setup to make the kart suit your track better.
4. RACING FORMATS – Organizing races and events is important. Over the years it has become apparent that organizing races with the fleet of a circuit is one of the keys to make your customer-base loyal and promote the Rental activity. On top of this, these races fill a gap in the market. Rental Karts allow drivers that do not have the chance to practice competitive karting to live the thrill of competition and can be used for karting schools or company incentives. Driving on a circuit is fun but competing against other drivers in a real race is way better. Organizing events will attract new customers and being part of a wider circuit of organizers will increase your business. From this viewpoint, the support of your kart provider with marketing initiatives is certainly an important help.
5. PRE AND POST SALE SERVICE – Constructors are not all equivalent. Not all constructors, due to their size and internal structure, provide an adequate customer service. When purchasing a new karting fleet it is quite easy to underestimate this aspect, but it will soon be clear how crucial are aspects like financial plans, amortization of karts and advice on how to structure a business plan and the permutation value of used karts. The collaboration between circuits and constructors does not stop when karts are delivered, but that is where it actually starts. A top level constructor will always provide you with advice and assistance on the correct maintenance of karts, timely provide spare parts and general know-how on technical, commercial and promotional aspects. A structured company has a lot of information available from its customer experience and keeps a constant communication with customers to get the most of the potential of a market of shared interest.