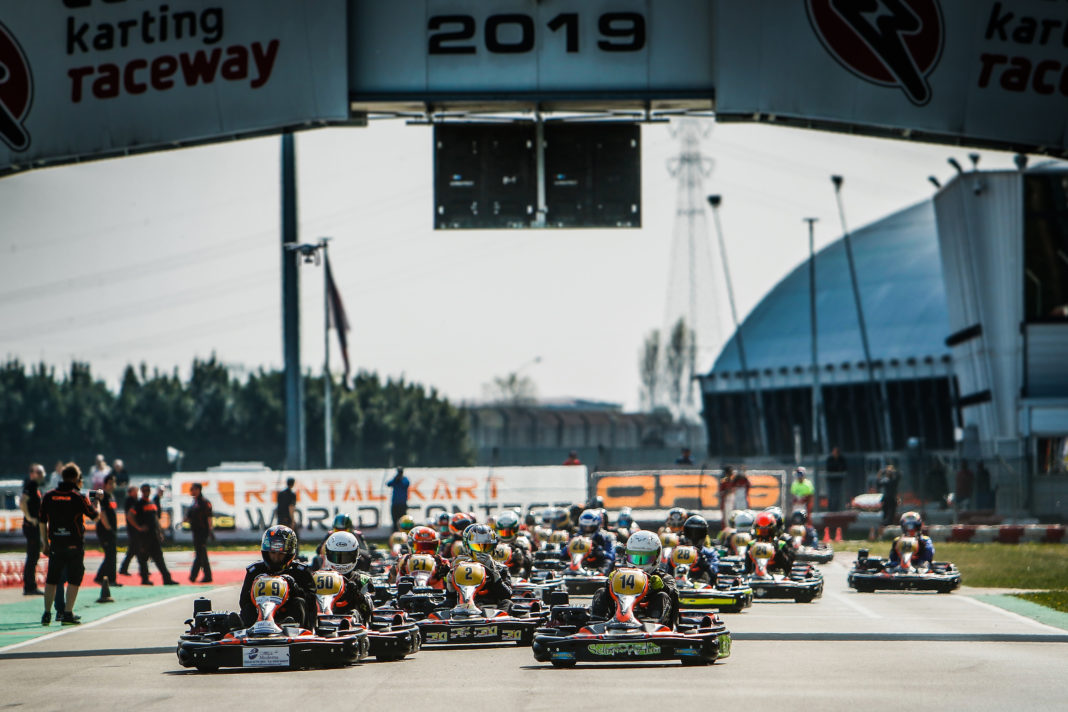 The Adria circuit will host the classic 24 Hours Karting of Italy on Saturday 17 and Sunday 18 October, the endurance event organized by CRG with its Centurion karts, initially scheduled for March and then postponed for the lockdown. The Covid emergency, still severe in Europe, will affect the entry list in numerical terms, which will be reduced compared to the record of 41 teams present in last year edition; many foreign teams, in fact, will not be able to travel to Italy due to the restrictions imposed by their own countries, but it will be a high-profile sporting event anyway, with 30 of the best teams of this exciting competitive discipline competing.
The Italian teams will be the majority, both in the Silver category and in the Pro class, but the teams from France, Belgium and Switzerland, all very competitive, will also have to be closely followed. The official program of the event will go live on Saturday morning with the first free practice, followed by the Superpole session and the start of the race at 2.00 pm. The anti Covid rules will prevent the public from watching the race (it will take place behind closed doors) and from carrying out the classic drivers parade, but thanks to the television production it will be possible to follow in streaming (on the FB page on the CRG YouTube channel) from the comfort of home all the salient phases. The first connection with the Adria track is scheduled at 01:45 pm, shortly before the start of the race, and then continue with various live windows up to the podium scheduled around 03:00 pm on Sunday.
The great protagonists of the event will be the performing and reliable CRG Centurions equipped with Honda 390cc engines. The crews in the race will consist of 4 to 8 drivers and there are two categories: Pro for professional teams and Silver for amateurs. The regulation establishes a minimum of 30 driver changes for the Pro teams and a minimum of 35 for the Silver teams, in addition to imposing a maximum driving time in the race of 7 hours (adding up all the individual driving stints). The race strategies for the team managers will therefore be very free and will mainly have to deal with supplies (scheduled every hour and forty minutes) and the weather, as the risk of rain is present above all for Saturday.