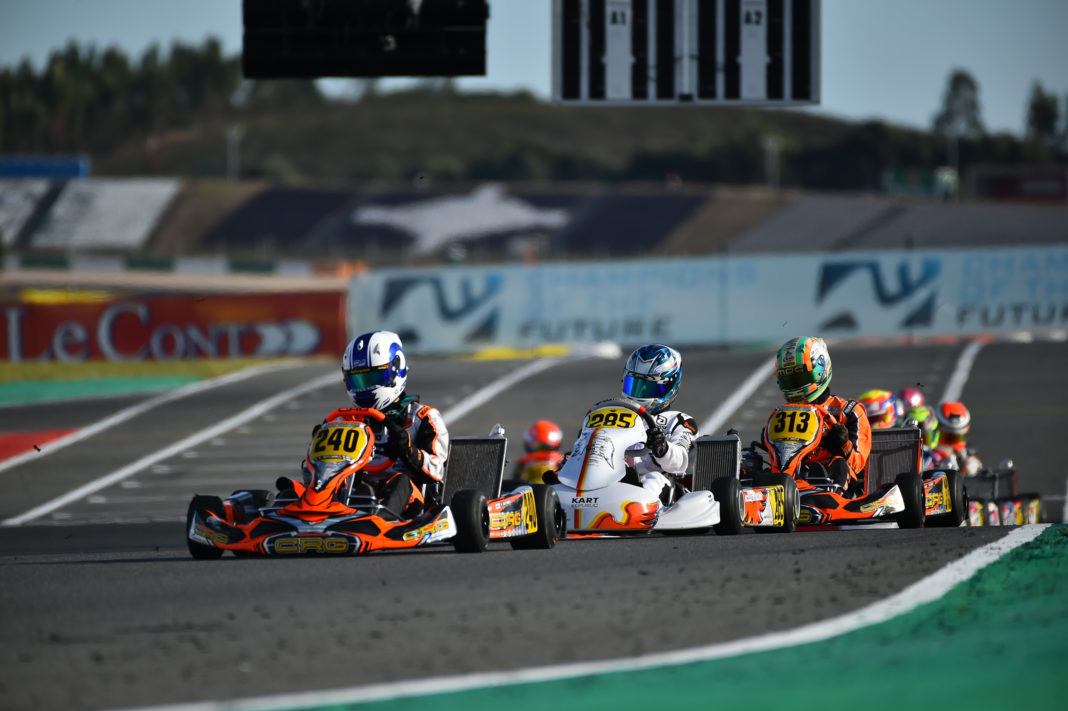 The most important event of the season for the direct drive categories (OK & OK Junior), the Fia World Championship, will take place from 5th to 8th November at the Portimao circuit in Portugal. After last weekend's rehearsal with the Champions of the Future race, the CRG team is ready to face the event that will elect the World Champions of the OK and OK Junior classes.
Unfortunately, the OK Junior driver Simone Bianco had to leave the team to return to Italy (health reasons), so in the youngest category it will be only Gabriel Gomez who will defend the colours of the official CRG team. In the OK category, on the other hand, there will be 5 drivers competing: the Brazilians Olin Galli and Bruno Bertoncello, the Spaniards Genis Civico and Ruben Moya and the Finnish Rasmuss Joutsimies.
The team's goal for this important international meeting will be to achieve a good result after the great work done and the progress made during the second half of the season. Many technical updates brought to Portugal last weekend gave excellent feedback to the drivers and the technical staff. They will also be the technical basis for the main innovations on CRG's series production for the OK classes in 2021. In last weekend's race Olin Galli and Genis Civico proved to have an excellent race pace and even if rain is expected for this weekend, which could affect the teams' work, there is a lot of optimism within the team.
The event program includes free practice on Thursday and then qualifying and heats between Friday and Saturday, before the Finals on Sunday. The event will be held behind closed doors, but the action on the track can be followed in live streaming on the website www.fiakarting.com
The expectations of the drivers:
Olin Galli: "Last year I was already very competitive in the World Championship with the CRG factory team, despite not having done many races in Europe, and also for this weekend I am very confident. We have tried many new technical solutions, some that will be brought to production in 2021 and I believe we are ready to compete with the best. We will certainly have some rainy days, but I hope that Sunday's Finals can be held on a dry track."
Genis Civico: "We did a good job last weekend and I enjoy this track a lot. Even if a single race can always reserve unexpected events and does not allow for errors, I believe that we will have excellent potential and will be able to do a good race."