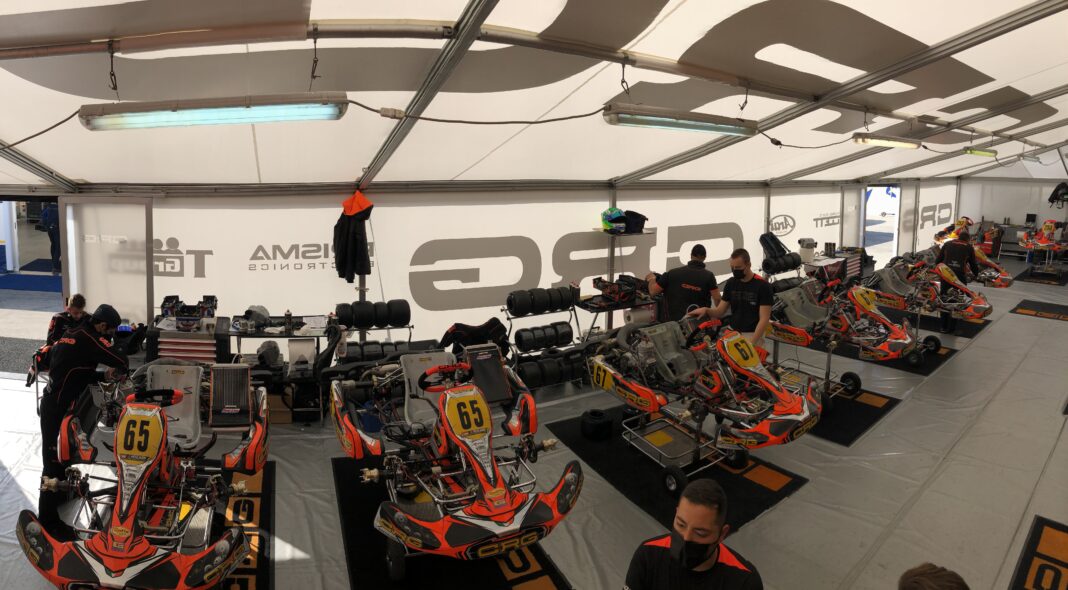 The CRG Racing Team line-up for this weekend for the WSK Master Series in Sarno will be made of 17 official drivers. This is the 3rd round of the WSK Master Series (the 2nd for the KZ category that was not scheduled in Muro Leccese).
In KZ there will be 5 drivers who will take part in the race to continue their path toward the 1st round of the European Championship: Jeremy Iglesias, Alex Irlando, Jorge Pescador, Paolo Ippolito and Paavo Tonteri.
There's a quite wide line-up in OK as well, where alongside the French Arthur Rogeon, there will be 3 drivers of the 2021 team who will make their seasonal debut: the Spanish Ruben Moya, the Russian Ksenia Phoenix and the Finnish Rasmus Joutsimies. In the OK Junior category the CRG team will have 3 drivers who will compete on the track: Simone Bianco and Maksymilian Obst joined by Adrian Ferrer, who is also in his seasonal debut.
And finally, for what concerns the Mini Kart, CRG will field 5 drivers: Gerasim Skulanov, Aleksandar Bogunovic, Mattia Prescianotto, Sandro Perez and Bertram Sachse.
The Sarno track will appear to the drivers in a completely new layout and this appointment will be particularly important for the OK and OK Junior classes, who will race here for one round of the European Championship.
The program includes free practice starting on Wednesday, while the qualifying practice and the first qualifying heats are scheduled for Friday. Saturday will be entirely dedicated to the heats, while Sunday will be time for the pre-finals (for the best 68 drivers per category) and the finals in the afternoon (for the top 34 in each category).
From Friday morning on, the live timing service will be available for timekeeping and on Sunday all the races will be broadcasted in live streaming on the official WSK website www.wskarting.it