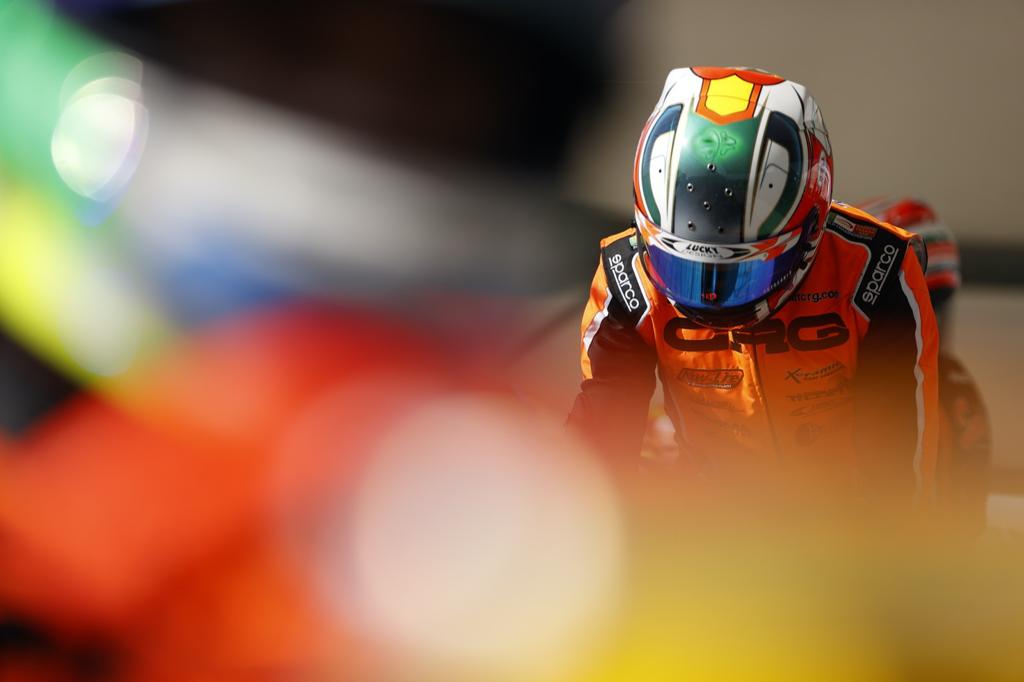 This weekend the paddock of Lonato will be made up of more than 300 drivers and all the most important International Karting Racing Teams, that will take part to the final round of the WSK Master Series. The Series had started at the Adria racetrack in February, and then moved to Lecce and Sarno, before the crucial 4th appointment scheduled for this weekend, which will award the first titles of the season in the 4 classes at the start: Mini, OK Junior, OK and KZ.
The CRG Racing Team will compete with 13 drivers, two of whom will make their debuts, both in the Mini class: one of them is the Angolan driver Lorenzo Campos, who was not able to leave his country at the beginning of the year due to problems related to Covid, and the South African Luviwe Sambudla. In total there will be 6 Mini drivers, with the team completed by Gerasim Skulanov, currently in 4th place in the standings, thanks to the podiums he conquered in Adria and Lecce, as well as Mattia Prescianotto, Aleksandar Bogunovic and Bertram Sachse.
The KZ team can also count on high numbers and will be made up of 4 drivers: Jeremy Iglesias, Alex Irlando, Paavo Tonteri and Jorge Pescador.
In the OK class Arthur Rogeon and Ksenia Phoenix will be joined by the wild card Paolo Ippolito, who will be there as "development driver". This time there will be no Junior drivers.
The weekend program will cover the classic format of WSK events with qualifying and the first heats as usual on Friday; the whole day of Saturday will be dedicated to the heats and then on Sunday there will be the pre-finals and the finals. The live timing service will be available from Friday and Sunday's races will be broadcast via live streaming on the official WSK website.