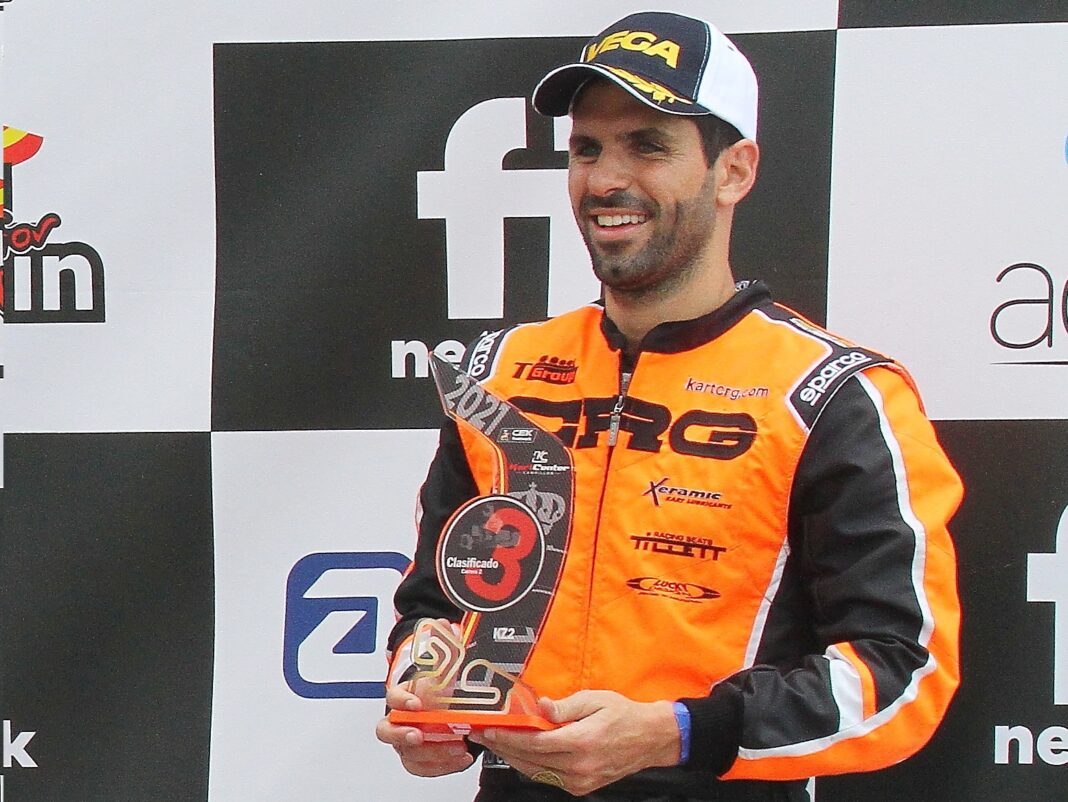 There was much expectation for the 1st round of the Spanish Karting Championship, that took place last weekend on the Campillos track, because it matched with Jaime Alguersuari's return to go-kart races. The former F1 driver, in fact, while waiting to make his debut with the official CRG team in Wackerdorf in the 1st Round of the European Championship, took part in his shakedown with the CRG colors (MDC Racing) in the KZ class in the Spanish National Championship, confirming whatever good that has already emerged in the tests. In qualifying  he obtained a great pole position, demonstrating through actions, how speed and technique cannot be forgotten and that, with the right technical support, he will be able to play a leading role even in international races.
Also during Race 1 Alguersuari proved to be very competitive, finishing in 2nd place (which later became 3rd place for a 3″ penalty), but a growing pain in the ribs affected his performance and convinced him not to take part to the Sunday race, thinking about the next international commitments.
There was also high expectation for the performances of Sandro Perez, the CRG official driver in the Mini team and also involved in Spain with the MDC team colors. The young Spaniard confirmed his talent by winning Race 2 which took place on Sunday, after taking pole position in Friday's qualifying. Unfortunately, Race 1 was conditioned by his retirement in the qualifying heats on Saturday, which forced him to start from the back of the grid and then finish in 12th place. This positive result confirms the value of CRG Black Mirror, the CRG Mini chassis that is conquering dozens of successes in many National Championships and is the protagonist with the official CRG team in the most important International meetings of the category, such as the next WSK Euro scheduled in Adria from 10th to 13th June.
Full results of the Spanish Championship are available here: https://www.kartingrfeda.com/resultados/