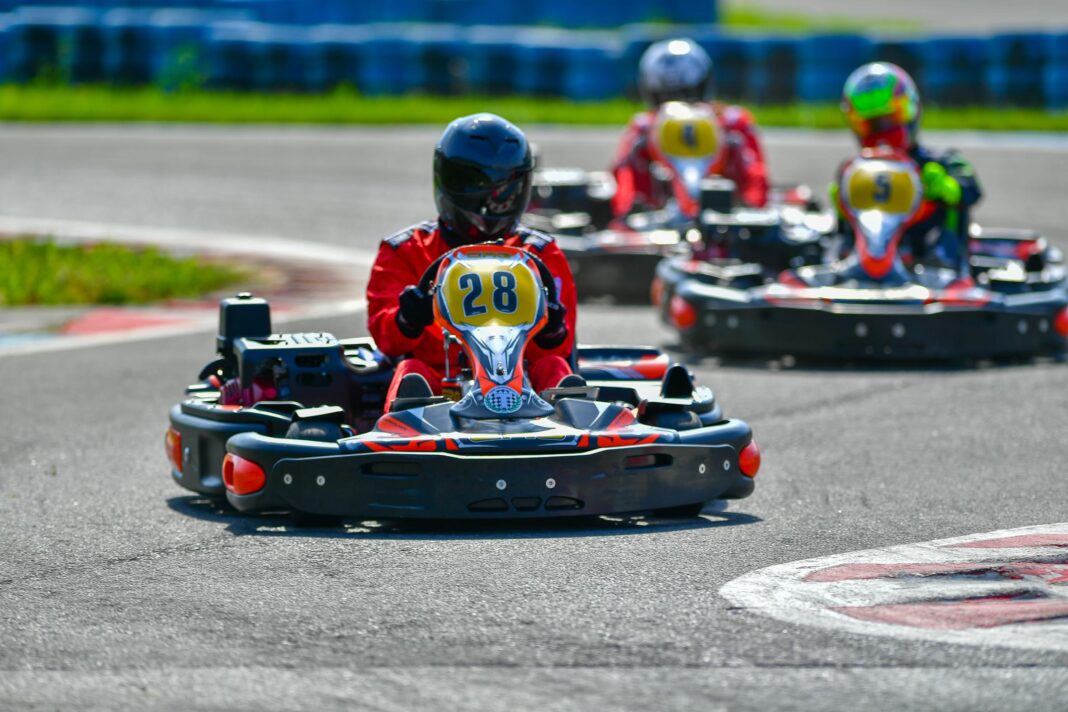 The CRG rental chassis line, both with 4-stroke karts and with electric ones, continues to grow in terms of market share. These positive data for the first half of the year, despite the effects of the pandemic that have affected the entire karting sector in the last 48 months, are achieved by focusing on three main aspects, that have always been a winning combination in this competitive sector: product quality, pre- and post-sales events and services. These three points are essential for every rental track manager and also for his/her clients. Since CRG opened its Rental Division, it has placed them as priorities in its strategies and this choice continues to reward and above all to satisfy customers all over the world.
Product quality is guaranteed by production processes where quality control on every single accessory is central and safety comes first, together with driving pleasure. When talking about quality, CRG has always made an uncompromising choice from this point of view and this brings to a dual appreciation: on the one hand the track managers have a very reliable kart (which costs very little in spare parts and maintenance), safe and which maintains a high second-hand value, on the other hand the customers' satisfaction (which is more and more demanding) is also high.
For what concerns the events, CRG with its own marketing structure is very active and organizes contests and events where its karts are the protagonists, either directly or in collaboration with its partner racetracks. The most important at an international level is the 24 Hours Karting of Italy, which takes place every year on the Adria track, but in addition to this event there are dozens of opportunities to appreciate the qualities of CRG karts in an endurance or a sprint meeting. All CRG rental karts are perfect to be used in these kind of events, not only for the great fun and feeling they offer while driving them (very similar to a racing kart), but also for a whole series of accessories designed for this use, such as the ballast to balance the weights between different drivers and the quick adjustable seat and pedals system.
The watchword in such a competitive market is ever-more the service. And when referring to that CRG is among the most organized companies in the world, with a team of consultants able to manage all pre- and post-selling activities. Before purchasing a new fleet, our consultants are able to organize test drives and customize the offer exactly to the specific needs of the customer, as well as giving valuable advice in drawing up a business plan; the advice that CRG staff is able to offer extends to 360 ° on the activities and structures of the entire track, from barriers, to the most suitable types of asphalt and structures. Before purchasing a new fleet of karts it is necessary to calculate the amortization times and with CRG you can evaluate many innovative formulas to better manage financial issues, such as leasing and a scheduled replacement of the fleet with a new one (after 12-24 or 36 months), which allows you to recover part of the investment with a guaranteed value of your used karts.
For more information on the CRG rental range, you can get in touch with our advisory team by writing to: rental@kartcrg.com