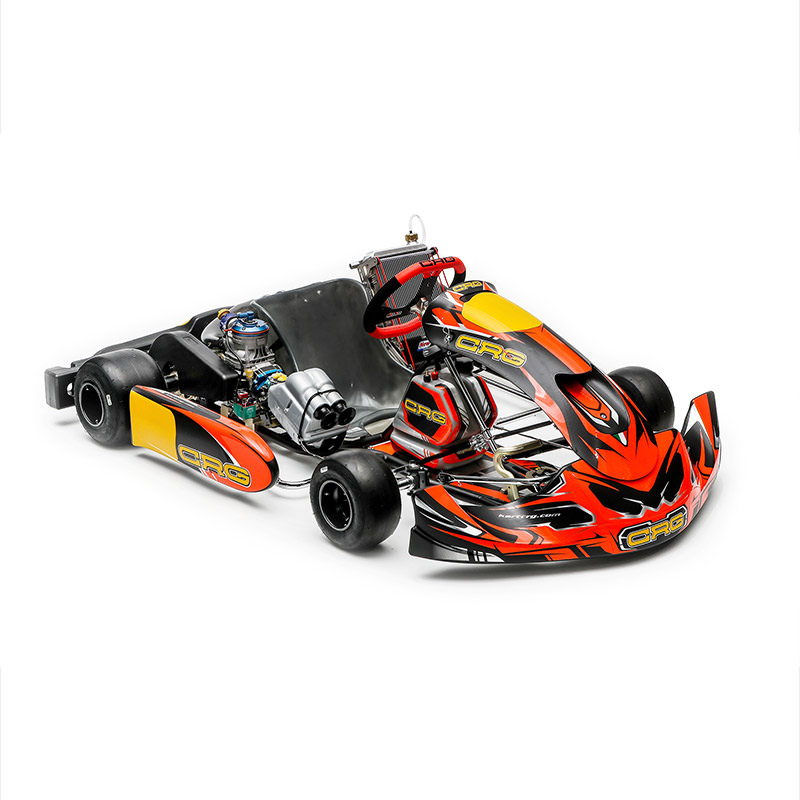 The KT5 chassis adopts a body with ø 30 Chrome moli tubes taking up the geometries of the KT2 model, but the front part of the body (from spindle to spindle) is made with 32mm tube. On the KT5 chassis it is possible is possible to adjust both the rear axle and the stub axle settings; moreover, on the front side it is easy to set up the caster and the camber thanks to the exclusive Sniper caster system.
The KT5 chassis is equipped with the innovative VEN 13 KZ braking system supplied with the ABA system capable of modulating braking avoiding tire blockages. On request, it is also possible to choose the traditional VEN 11 brake system.
The chassis comes complete with the new KG 507-508 fairings characterized by refined aerodynamics and reduced weight. The sticker kit is also new.
| | |
| --- | --- |
| Category | Direct drive |
| Homologation | 002-CH-25 |
| Ø Tubes | 30 – 32 |
| Wheel base | 1.042 |
| Rear Width | 635 |
| Front Width | 728 |
| Ø Axle | 50 |
| Brake System | Hydraulic / Ven 13 DD – VEN 11 |
| Brake Disk | Floating |
| Fuel Tank Capacity | 8,5 |
| Steering Wheel | Black Orange Ø340 |
| Rear Hubs | Magnesium |
| Seat | Resin |
| Wheels | 132/212 Magnesium |