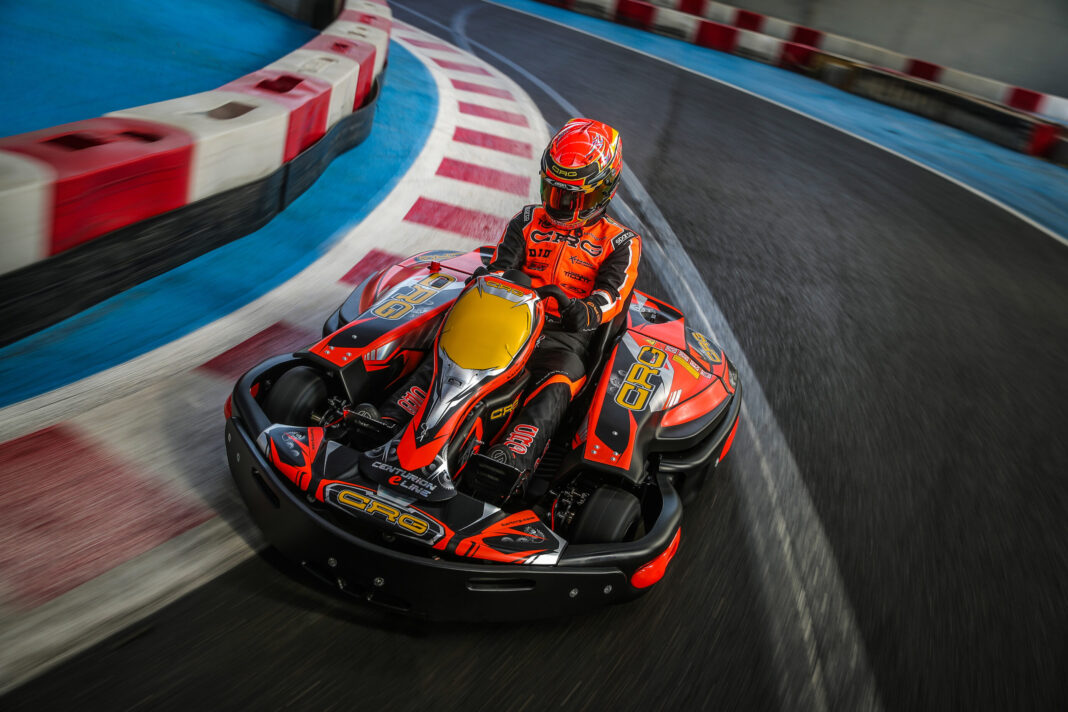 The company RL-Competition, an historical partner of CRG in the Racing sector in Germany, from this year will also manage direct consultancy for the German market for what concerns the innovative electric CRG E-Drenaline kart.
The first step of this collaboration promoted by Robin Landgraf (CEO of RL-Competition) will see the opening of the E-Drenalin Kartcenter in February 2022, in Langenselbold, near Frankfurt. This new facility dedicated to Electric Karting will be futuristic and will include a next-gen indoor track, as well as spaces for events and a bistro. Obviously, the heart of the project will be the new and performing CRG E-Drenaline karts, which the public will be able to test every day of the week.
Robin Landgraf's idea is to integrate this new project dedicated to Rental Kart with the Racing sector, the usual core business of RL-Competition; according to Landgraf, the link between these two worlds of Karting, will be a pool of instructors with experience in Racing karts, who will follow the best drivers who will stand out with electric karts, leading them to try racing karts on a outdoor track then.
The project obviously also wants to promote CRG's electric kart, which is growing in popularity, especially in indoor tracks, also in other centers in Germany, encountering more and more acclaim from motorsport enthusiasts, for its performance and for the high technological contents that characterize it.
This is how Robin Landgraf has presented this new project:
"The indoor facility of Langenselbold will be unique in Germany, modern in all its parts and able to guarantee an exceptional entertainment experience. Above all it will be the E-Drenaline karts to guarantee our customers a new concept of Rental Kart, performing and equipped with a lot of technology. From the first days of March the track will be fully operational and we are waiting for all Kart enthusiasts, to offer them something really new for the Rental tracks market. Our goal is to be able to bring our advice and experience to new entrepreneurs in this sector".
For more information about the E-Drenaline in Germany, please visit the official website of the track (www.e-drenalin.de) or contact Robin Landgraf (robin@rl-competition.com)