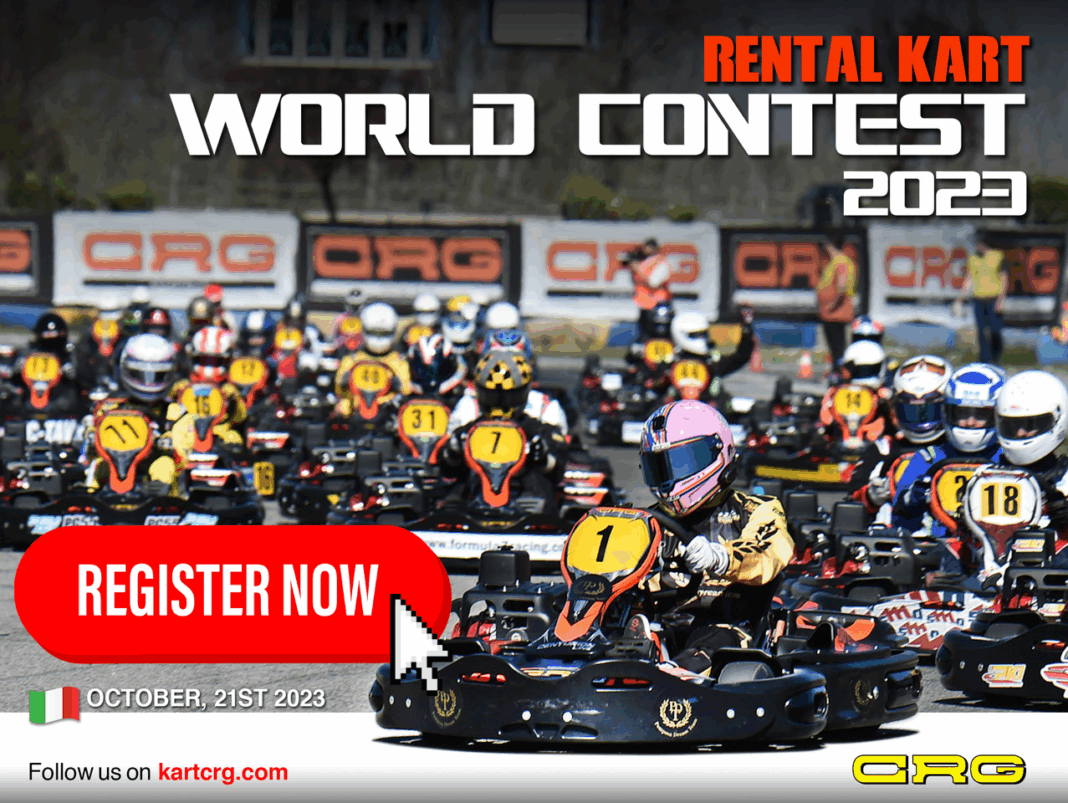 Since Monday June 19th, all Rental Kart enthusiasts can register for the event scheduled from 20th to 22nd  October on the Castelletto di Branduzzo track, in Italy, to get one of the 180 available seats.
The event will have a Sprint format with qualifying races that will lead to the selection of 42 Finalists for the PRO category and 42 Finalists for the SILVER one. It will be a great karting festival to define one of the most competitive rankings: the one that will establish the strongest individual drivers in the Rental world. All drivers, starting from the minimum age of 14, will be admitted to the event, for 3 days of challenges where fun and high organizational standards will be the protagonists.
CRG will make available to the participants a brand-new fleet of over 45 Centurion karts equipped with Honda 390cc engine and, as mentioned above, international meeting organizational standards. The races will be monitored by a staff of 3 Judges with the aid of a camera system and high profile track services will be provided for the drivers from all over the world with a staff of over 30 people who will work at the event including logistics and communication.
Participation in the Rental Kart World Contest promoted by CRG wants to be an unforgettable experience for all participants, even before a challenge where the sporting results will elect the best drivers in the category. Furthermore, to guarantee a comparison on the track where the value of the individual drivers can emerge clearly, the Regulations will provide for each session on the track (Free Practice, Qualifying Practice, Qualifying Heats and Finals) an always different kart assigned to the drivers by drawing lots, a choice that will complete CRG's effort to place a fleet of new go-karts and a centralized assistance staff of professional mechanics at the participants' disposal. It is worth saying that, despite the fact that in this edition the Rental Kart World Contest is organized with a Sprint format and therefore aimed at individual drivers, rather than at teams as in the past, it will also include a Team Trophy for the Competitors (Rental Tracks, Rental Teams, Karting Club, Karting Teams, etc) that will register their drivers for the event.
For more information about the event, it is possible to have a look at the official presentation and the full regulation, available on the CRG website in the dedicated section of the Rental Kart World Contest, as well as get in touch with the Organizing Secretariat by sending an e-mail to marketing@kartcrg.com